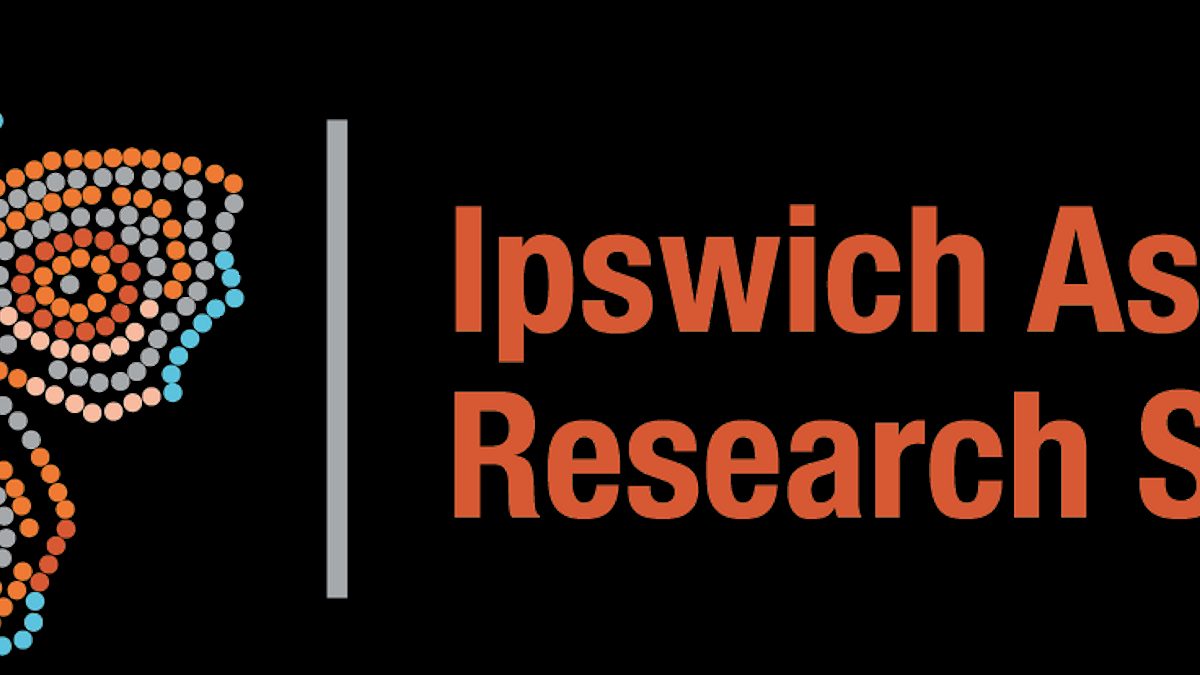 Research School Network: Ipswich Associate Research School: Creating a vibrant and connected community of evidence informed educators Ipswich Associate Research School: Creating a vibrant and connected community of evidence informed educators
—
---
Ipswich Associate Research School: Creating a vibrant and connected community of evidence informed educators
Ipswich Associate Research School: Creating a vibrant and connected community of evidence informed educators
by Unity Research School
on the
Through partnership, Ipswich Associate Research School are supporting Ipswich Opportunity Area (IOA) Schools and settings through our growing network of Evidence Leads in Education (ELE's). They are working alongside schools to support:

implementing evidence-based practice
collaboration to share best practice across schools
professional development activity to grow knowledge and skills of colleagues to support the young people they work with as best they can and secure sustainable improvement
What is an Evidence Lead in Education (ELE)?

ELEs are experienced teachers and/​or leaders with the skills to support individuals or teams in similar positions in other schools. They share their expertise in leadership of evidence-informed school improvement and are skilled in helping others achieve it in their own context.
ELE's are deployed in a number of ways;

Establishing: evidence-informed communities among colleagues
supporting: professional development activity (leading, co-facilitating, co-designing workshops, twilights, and programmes)
presenting: to leaders and practitioners at conferences, briefings, meetings
school improvement: supporting practitioners to design, implement and evaluate projects that are evidence-informed in their classroom or school

evaluating: establishing frameworks to measure impact and sharing case studies
coaching: leaders and practitioners
communicating: writing articles, blogs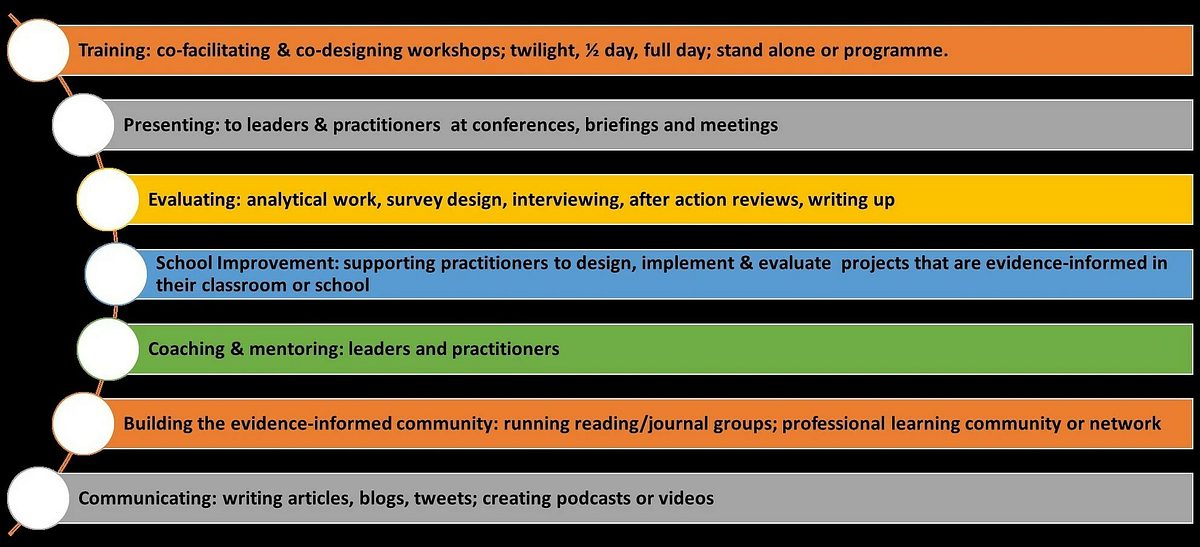 Ipswich Associate Research School of Evidence Leads in Education

Our network of Evidence Leads in Education (ELE's) have been working closely with IOA schools, settings and colleges to support their work through various deployments including reviewing and assisting in refining implementation plans accumulating in a robust evidence-based plan to work from. This work has centred around the IOA networks of Implementation Leads, Learning Behaviour Leads and Strong School Start Network. ELE's professional support, knowledge and passion for disseminating pedagogy, and sharing approaches around evidence, accumulating on how evidence comes alongside school improvement.
Evidence Leads in Education Embedding the Evidence
Abi Joachim: Suffolk TA Network Coordinator and an Evidence Lead in Education, led an IOA evidence-based project, with Unity Research School, delivering the Making Best Use of TAs (MBUTA) programme to secondary schools in Ipswich. Becoming a licenced trainer, I have begun to deliver the Maximising the Practice of TAs (MPTA) course to teachers and teaching assistants to develop pupil independence. As a result of this success, I have launched the Suffolk TA Network to promote and support the work of TAs across the county. I am excited to help schools effectively deploy and develop teaching assistants. For further information visit: Suffolk TA Network

Eileen Allpress, works within Ipswich Associate Research School as Ipswich Associate Research School Director. This role involves supporting practitioners from all settings to engage in evidence informed research to improve practice, with key links to Ipswich Opportunity area, in particularly supporting our Strong School Start, Implementation Leads and Learning Behaviour Leads Networks. For further information visit the Ipswich Opportunity here
Charlie Dawson, Evidence Lead in Education, has taught Mathematics for 27 years, 18 of which were as Head of Mathematics at Northgate High School, Ipswich. Charlie is currently utilizing evidence-based teaching strategies to support GCSE Maths in Ipswich. Look out for more information on Charlie's work soon.
For further information on becoming an ELE or to request support from an ELE please, contact Vanessa.​bally.​ipswich@​researchschool.​org.​uk – Ipswich Associate Research School Coordinator or Eileen Allpress – Eileen.​allpress@​highfield.​suffolk.​sch.​uk – Ipswich Associate Research School Director