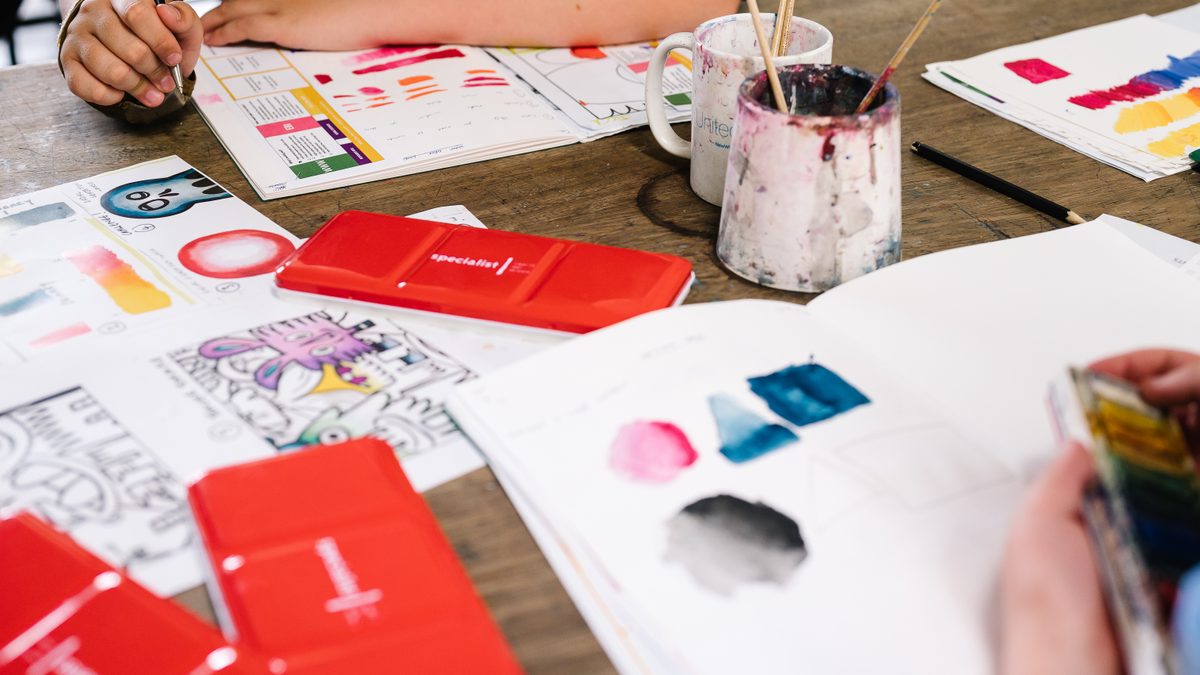 Research School Network: The role of routines in behaviour for learning As all teachers know, behaviour matters
—
---
The role of routines in behaviour for learning
As all teachers know, behaviour matters
by Shotton Hall Research School
on the
Good behaviour has always been a major contributing factor when it comes to learning. It is widely recognised that behaviour interventions had a quantifiable impact on student progress, including Hattie's Visible Learning and the EEF's T&L Toolkit. As all teachers know, behaviour matters.

Behaviour also has a powerful influence on teacher wellbeing. A recent study by the charity Education Support revealed that it has featured among the 4 issues that caused the most stress for teachers, since 2017, when their report Teacher Wellbeing Index was first published.

The EEF's Improving Behaviour in Schools Guidance report, a crucial piece of research published in 2019, lists 6 key recommendations:
Know and understand your pupils and their influences.
Teach learning behaviours alongside managing misbehaviour.
Use classroom management strategies to support good classroom behaviour.
Use simple approaches as part of your regular routine.
Use targeted approaches to meet the needs of individuals in your school.
These are all underpinned by recommendation number 6: Consistency is key.


An interpretation of the report is that good behaviour can be taught. Another is that when it comes to poor behaviour, prevention is very powerful and can in many cases avoid the cure.
Routines can be seen as another part of our learning curriculum.

They are most powerful when:
Chosen carefully: any process that happens regularly in lessons and that involves a teacher having to deliver multiple instructions can be turned into a routine. Entering the classroom, settling into the lesson, peer marking, completing EBI tasks, etc. All that needs to be done is to turn the routine into a small number of steps that will be kept the same every time the process happens.
Taught explicitly: Time needs to be made to let students know what their new routine is and what the steps are. Modelling the routine for students will make this new learning more accessible, so will checking for understanding, very much like when ordinary lesson content is taught.
Repeated regularly: Retrieval practice is what will make our new routines stick. It's hard to predict how many times we will have to reteach a routine before it becomes embedded, but we must remember that students learn routines regularly for every subject and every teacher, and the more we repeat the routines, the less they will impact on our students' cognitive load.
Introduced gradually: Some routines need to be introduced during our first encounter with our new classes, some others can wait. In order not to overwhelm our students, we must prioritise which routines to introduce first.
Refined at regular intervals: As a profession, we are very used to appraising the quality our work and that of our students. When it comes to routines, it's no different. It is important to always look at our own routines critically. Can they be simplified? Are they necessary in their current format? What do they look like for other colleagues?
Apart from helping prevent poor behaviour, routines have other benefits. Routines also have a soothing effect on some of our more vulnerable students. As mentioned in the EEF Special Educational Needs in Mainstream Schools Guidance report ​"Pupils with Special Educational Needs and Disability (SEND) have the greatest need for excellent teaching."

Investing time and effort in well-established routines will bring a range of benefits. It will make our behaviour management more inclusive and, as the report also says, ​"To a great extent, good teaching for pupils with SEND is good teaching for all." It will also have a marked impact on learning and on teacher wellbeing.