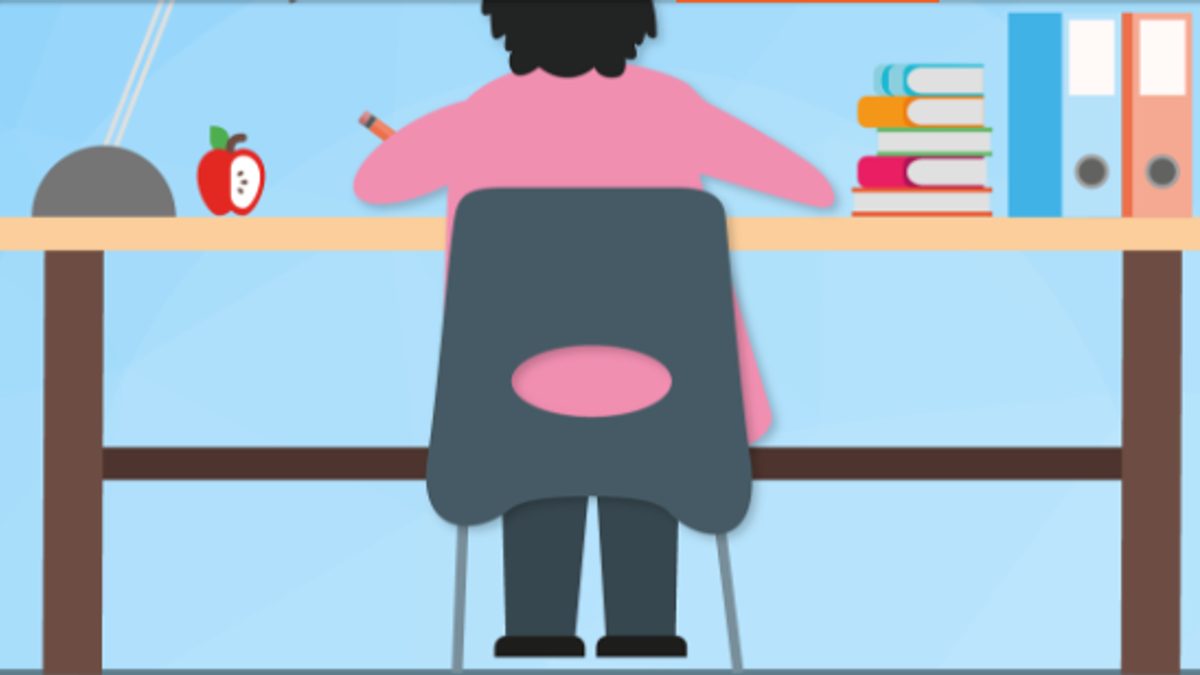 Research School Network: When it comes to remote learning, context is key Dr Niki Kaiser, Network Research Lead at Norwich Research School
—
---
When it comes to remote learning, context is key
Dr Niki Kaiser, Network Research Lead at Norwich Research School
by Norwich Research School
on the
Over the past year I've encountered a variety of approaches to remote learning, in a range of schools. I'm a teacher and a research lead, and I've worked with a number of schools in these roles, but I'm also a parent of three school-age children, so I have experienced remote learning from both sides.
All the schools I've come across are doing slightly different things, but they all have one thing in common: they are determined to do the best for the children for whom they're responsible, and they have had to come up with an approach that works best for their particular school. When it comes to remote learning context is key, and what works well for one school might not necessarily be right for another.
What do we know?
Plenty of people have opinions about what makes ​'good' remote education, and some of these people have large platforms and loud media voices with which to share them. But I think it's important we look at the evidence first and then see how it applies to our own context.
In fact, the evidence is limited, as we've never been in a situation like this before. However, the EEF carried out a Rapid Evidence Assessment, and a key message was that you should think about how to apply the characteristics of high quality teaching to remote learning provision, before considering the platform (or booklet) you'll use to deliver it.
Since then, Ofsted has published some guidance on remote learning, which draws on a range of sources, including interim visits they carried out to schools. Again, they emphasise key aspects that we know are important for all teaching: feedback and assessment are important; peer interactions can be motivating; and just because pupils are ​'there', it doesn't mean they're learning. Teachers have to think about how best to engage pupils and hold their attention.
What else is important?
Just as teaching and learning is more than a teacher standing in a classroom, remote learning is more than the tasks that are set for children, whatever they are and however they are presented to them.
We worked with some schools before Christmas to plan their remote teaching provision using the EEF's implementation guidance. A key aspect of this is to explore the ​'problem' that you're working to mitigate or solve. School leaders identified a range of things that they needed to take into account.
For one school alone, this included:
Managing teacher pressure and workload
Safeguarding and security considerations
Consistency and quality of learning provision
Engagement and motivation of pupils
Access to ICT
Supporting pupils to work
Ensuring that more disadvantaged pupils aren't disproportionately affected
Engagement and commitment of parents to supporting learning
Emotional wellbeing of children
Parents and carers juggling work commitments and working from home.
Working through these helped them to find ways to support pupils, staff and parents effectively, but it illustrates just how complex remote learning provision is.
Live and kicking
One of the first things you learn as you start to use evidence to inform your practice, is that what feels right isn't always the best thing to do. This doesn't mean you should discount professional knowledge and experience, but it does mean that you should be willing and open to change your mind about things, even when this feels counterintuitive.
A lightbulb moment for me in my personal practice was grasping the difference between performance and learning. I had to revisit what I was doing and think about whether pupils were actually thinking hard, as well as being active and busy in my lessons.
I feel like this is analogous to the questions we should ask ourselves about remote learning, and whether lessons should be delivered live or not. Just because pupils are logged on, and have accessed a lesson, do we know that they've engaged, thought hard, and learned something?
You can see why it feels right to say that all lessons should be delivered live, but Ofsted states that, ​"Live lessons have a lot of advantages. They can make curriculum alignment easier, and can keep pupils' attention, not least as the teacher has more control over the learning environment. But live lessons are not always more effective than asynchronous approaches."
Just as having a teacher in a classroom doesn't (on its own) make a lesson, and doesn't necessarily mean that pupils will learn, so having a pupil logged onto a live lesson doesn't mean that they'll engage with it and challenge themselves enough to learn something new.
Context is key
This is not to say that live lessons are ​'right' or ​'wrong'. Some schools have decided that a synchronous, live approach to remote lessons is the best one for them. For some pupils this can work well, especially if they don't have support and space at home to organise themselves with an asynchronous approach. Other schools know that this live approach wouldn't work for their pupils or parents.
What is evident is that remote learning provision can never be one-size-fits-all. Even within a single school, there will be a range of pupils with diverse needs, and with differing degrees of independence and motivation. They will have varying levels of support available to them, and different home environments.
Ultimately, no one knows the pupils in a school better than the staff that work with them every day. So they are the people who are best placed to decide what the best remote provision is for their context.