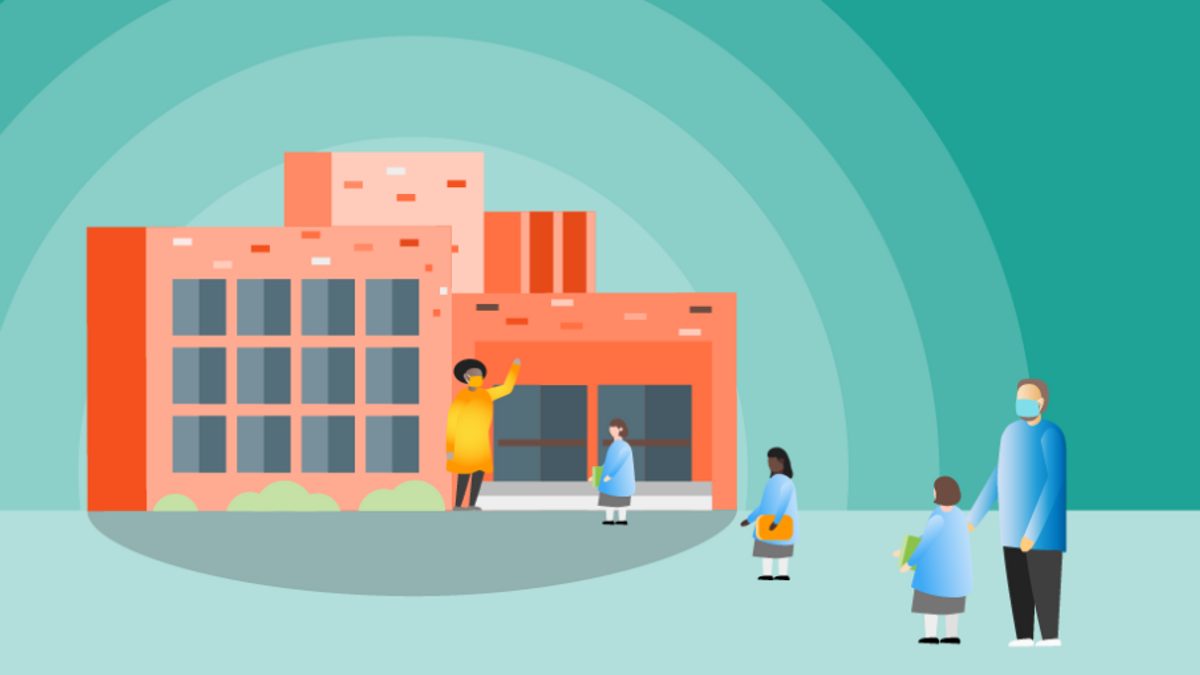 Research School Network: Life after Lockdown: lessons from remote teaching Part One: Applying and Learning from Rosenshine's ​"Principles of Instruction"
—
---
Life after Lockdown: lessons from remote teaching
Part One: Applying and Learning from Rosenshine's ​"Principles of Instruction"
by Norwich Research School
on the
It's now been seven school weeks since my Year 6 class returned from home learning. Bubbles, handwashing and masks notwithstanding, life inside our classroom has resumed the usual routine. The children are effervescently cheerful, working hard, progressing, and appear to have adjusted smoothly back into the rhythm of school life.
The parallels between the last lockdown and our current topic of hurricanes are striking: we sensed it might be coming and made contingencies, but it still arrived at short notice and with an intensity so demanding that it took time to simply survey the aftermath before gathering our wits and moving on. But, just as in nature, in life (and especially in the classroom) there is always something to learn and often some unexpected benefit to events which at the time are viewed as cataclysmic and uncontrollable.
Now that things have calmed down, I have found myself reflecting more and more on the insights that the fierce focus of remote teaching has provided, and that I have brought back into the classroom. In this blog, I reflect on my experience of remote learning, describe how I used Rosenshine's principles to structure lessons, and identify some ​"takeaways" for my classroom practice.
Of course, it goes without saying that the decisions teachers made around remote learning provision varied widely. There will have been a range of factors that influenced those decisions, from children's age and their access to technology to the personal circumstances of teachers themselves. My observations are a series of reflections based on my personal experience, and I hope they might resonate with others.
1. Rethinking and reapplying my understanding of ​"small steps"
Anyone familiar with Rosenshine's ​'Principles of Instruction' will have encountered the concept of breaking learning down into small steps. The challenge during lockdown was to make each step achievable within home settings that had variable levels of support, engagement and motivation. I found that children were far more likely to give up when the teacher was not there.
A careful balance was required of aspects such as review, input and independent practice, and applying the idea of ​"small steps" in a more holistic way.
My classroom takeaways
A lot of teacher input ​

"

stretches" a step, even if the amount of new information is small. For example, if my pupils had already processed lots of material, it felt like they had a reduced amount of mental energy to spend on a follow-up task

"

Steps" are not another name for learning objectives: they need to be considered in terms of how much information as a whole children are expected to take in at any point before practising or moving on
Sometimes, it's better to leave things and come back to them later. Having the courage to read and respond to the classroom barometer is vital.
2. Reconsidering pitch each time, even with familiar material
This was much easier to do during live lessons, but we still had to consider another of Rosenshine's principles – obtain a high success rate – to keep engagement high, especially as the novelty of remote learning began to wear thin. Using online forms for pre-assessment helped us know where to pitch a lesson, and led very naturally to another key principle – starting each lesson with a review of the last.
My classroom takeaways
I can continue to use some of the same formats I used for home learning now we're back in the classroom
Low stakes quizzes build confidence as well as retrieval skills
It's good to start lessons with one or two questions that help children to recall the previous lesson's learning
A mixture of individual and team games helps keep engagement and success rate high, and also aids social rebuilding after lockdown.
3. Using evidence informed pedagogies strategically, both in prepared resources and during delivery
Remote learning provided opportunities for children to spend time practising answering a wide range of questions, which is a key aspect of Rosenshine's principles. I also developed a range of strategies to help them feed back to me, as well as explaining answers in more innovative ways.
My classroom takeaways
I continued some of the familiar routines developed during remote learning to ease the transition back into full class teaching
I deliberately plan in more time for individual problem solving during lessons, now we're back in the classroom
I ensure there are plenty of opportunities for children to give feedback, in a variety of ways
It helps to anticipate misconceptions and stumbling blocks ahead of the lesson, and allocate time to build on these ideas.
Lockdown has made me more focused than ever on what children are learning, reminding me to really consider the essentials for success in each lesson ahead of time, saving vital minutes in the classroom. All being equal, I'd rather have avoided the need for remote learning altogether, but it's been good to reflect on how it's influenced my classroom practice now we're back.
Rachael Wilson is a Year 6 Class Teacher at St Francis of Assisi Catholic Primary School in Norwich