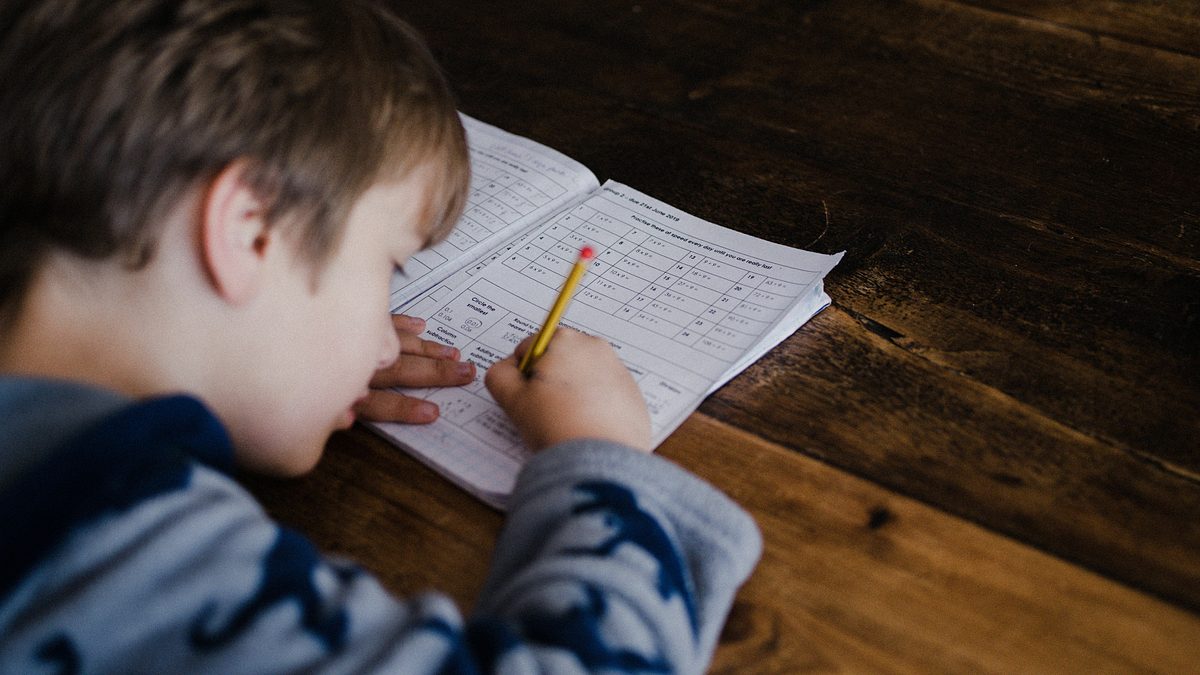 Research School Network: Improving Maths in Key Stages 2 and 3 By Rose Keating, Assistant Lead at Angles Maths Hub
—
---
Improving Maths in Key Stages 2 and 3
By Rose Keating, Assistant Lead at Angles Maths Hub
by Norwich Research School
on the
Now, more than ever, I'm seeing schools and teachers being overloaded with ideas, resources, intervention programmes and CPD offers which make impressive claims about their impact on maths outcomes. But we need to be wary of these whizzy quick fixes that promise that all-important ​'raising attainment' or ​'developing fluency'. As classroom practitioners we should be looking for evidence in research to influence our teaching and improve the attainment of our pupils.

It saddens me that so many schools have still not seen or heard of the Education Endowment Foundation's Improving Mathematics in Key Stages 2 and 3 guidance report. Published in November 2017, it is a brilliantly accessible overview of the dos and don'ts of good maths teaching. It contains eight practical and evidence-based recommendations, to help primary and secondary schools close the attainment gap of disadvantaged pupils and improve mathematics overall. The report was written by a panel of teachers and academic experts, who drew upon the evidence from 63 meta-analyses and 51 other major syntheses, in order to highlight promising areas from research and to address key issues for those teaching mathematics.

It is important to recognise that the report is not intended to provide a comprehensive guide to mathematics teaching. Its focus is on improving the quality of teaching and what teachers can do to be more effective maths practitioners. Some would say it doesn't offer anything new, or it's ​'stuff they have been doing for years', but what it does offer is clear, actionable guidance to schools based on research.

As always, context is key, so each recommendation needs careful consideration in the context of your own school, and sound professional judgement. And as always with these sweeping statements, they are easy to say but not so easy to put into practice – particularly at a time when many maths subject leaders in our local primary and secondary schools are new to the role and find themselves without the support networks that once existed for middle leaders. It is at this point that the Improving Maths in Key Stages 2 and 3 three-day CPD programme, offered by Norwich Research School, becomes the key to unlocking this guidance report.

In 2018 – 19 this programme ran for the first time, with a mix of primary and secondary colleagues. The course allowed those involved to have some key discussions and dispel many myths and legends about the other phase. In the course evaluations, delegates said that one of the most useful activities was having the time to audit their own practice against the eight recommendations, using the self-assessment tool. It was interesting to see delegates' responses to their audit: strengths and areas for development varied greatly between delegates and each of their schools. My recommendation to all was to start small, focusing on a specific area of need within mathematics, rather than seeking to transform all aspects of practice. Also, to be realistic and accept that the journey to improving mathematics teaching and learning is not going to happen within the period of the programme but that the journey is likely to be 3 – 5 years.

Some recent research by Prendergast et al. (2019) confirms the importance of attending professional development, such as this CPD programme, alongside using the guidance report.

"There is a lack of continuity, a lack of teacher knowledge about each other's curriculum and a lack of communication."
Clearly then, professional dialogue between the two phases is essential. Even though many Headteachers would say they have reasonably good relationships with their feeder primary or secondary school, I would say that there is a great difference between sharing data and visits for the pupils up to the secondary school, and getting teachers to sit down together and share how they teach and what they teach. The former is more focused on relationship building and pupils' pastoral needs, whereas the latter is focused on the pupils' attainment needs. Based on this critical need, the programme encourages primary and secondary teachers to discuss, share and debate their views and knowledge on mathematics teaching, while also ensuring there is expertise provided to ensure the schools develop and improve together.

As a maths subject leader you should ask yourself:
1. How much attention do you pay to the academic transition between KS2 and 3, given the dip can be so pronounced in mathematics?
2. How do you ensure continuity and progression across phases and key stages?
3. How can you find windows of time in the busy term to ensure professional dialogue within and across phases?
"It can be the coordination of timely profession dialogue at the academic transition that makes small but significant changes to teacher practice."
The Improving Maths in Key Stages 2 and 3 programme, like the guidance report, has that special combination of passion and practicality and is a must for all primary and secondary mathematics subject leaders who are committed to maths improvement in their school.