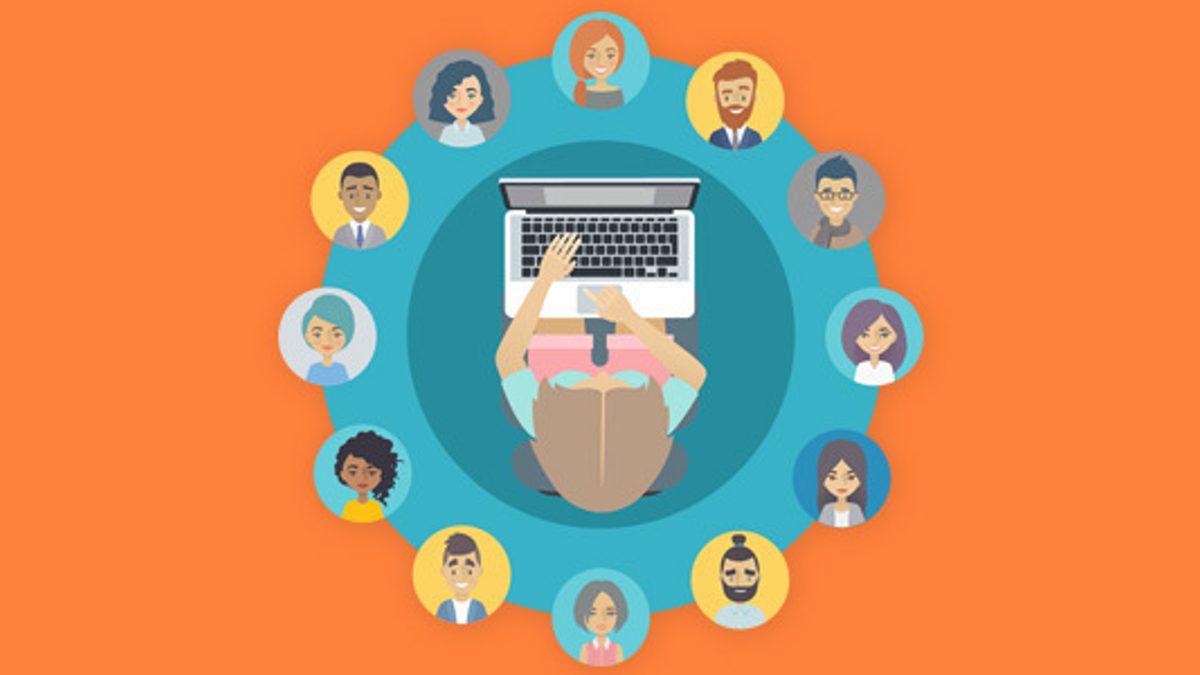 Research School Network: E‑Power: the networking faculty in education Obianuju Iyaji, Science teacher at Notre Dame High School, Norwich
—
---
E‑Power: the networking faculty in education
Obianuju Iyaji, Science teacher at Notre Dame High School, Norwich
by Norwich Research School
on the
In the wake of the current global crisis, we know that teachers are caught up in the middle of a vast range of challenges. Juggling the digital paradigm shift on the one hand and literacy struggles on the other, there is immense pressure to develop the right recipe for academic success for our students. While picking through minefields of research articles and professional development, seeking solutions to the litany of challenges in day-to-day teaching and learning, it appears to me that the educational community has neglected one of its most powerful resources: social networking with other members of our community.
The recent NorRel networking meeting, organised by Norwich Research School, saw teachers come together via a digital platform to rub minds on literacy, academic attainment and the teething problems of remote learning.
From speaking with colleagues from early years to secondary education, it appears to me that pedagogical practices from the younger end of the educational spectrum can easily offer solutions to several challenges experienced in secondary education. These challenges include the language and literacy barriers experienced by learners from culturally diverse and socio-economically deprived backgrounds.
As I wondered what remote learning would look like from an early years perspective, the insights of an expert in the field helped me realise that this crucial stage in education is indeed the bedrock of vocabulary and language formation for many young learners. Our early years in education help us to develop the language that scaffolds academic success in secondary and tertiary education. This is the tide we ride as secondary school teachers.
As a pedagogue, I immediately realised how collaboration between schools and families can help build children's language and communication skills, a key ingredient to students' academic success at Key stages 3, 4 and 5 – particularly for those from disadvantaged and culturally diverse backgrounds.
Having looked at the EEF early years tool kit on communication and language approaches, it is clear to me that the individual and academic perspective on literacy cannot function without support from our learners' social lived experiences. Writers like Bedore and Peña 2008, and Hipwell and Klenowski (2011), elaborate on how language poses a stumbling block for many learners within this category, ranging from communication in the academic domain to assessment success. In addition to the above, I draw on Boroditsky, 2018 and Moll et al. (1992) to affirm that language is a cultural bridge that helps shape and transmit our thoughts and values.
Social networking is an eye-opener to the immense benefits to be had when teachers, without fear, come together to analyse or evaluate their pedagogical efficacy. It is also a bridge between the individual and social takes on literacy, as schools cooperate with parents to provide stability in how learners stretch and challenge their knowledge. Schools get to know more about their learners, gaining a deeper understanding of their contextualised learning experiences, thereby supporting every child.
While acknowledging that social networking is not without its challenges (for example, the digital divide and the resulting digital exclusion that leaves individuals from more impoverished societies out of the loop), I wonder if our profession has failed to keep its eye on the ball. Maybe we focus so much on face-to-face interaction that we fail to adequately explore the digital opportunities.
Social networking unfolds itself as yet another paradigm shift in education. Like the think-peer-share model used in the classroom, students have taken teaching and learning out of teachers' hands and onto WhatsApp groups, Facebook and YouTube channels (University of Minnesota, 2009). The chronicles of this academic odyssey are being written as we speak, and only time will tell if it turns out to be a success story.
Whatever the case, we will still fall back on networking platforms to analyse this radical change in education and its efficacy in student success. But until then, I believe there is a need for the academic community to form a partnership with its learners. Through social networking we empower students, seeing them as partners in their own education rather than products of the system.