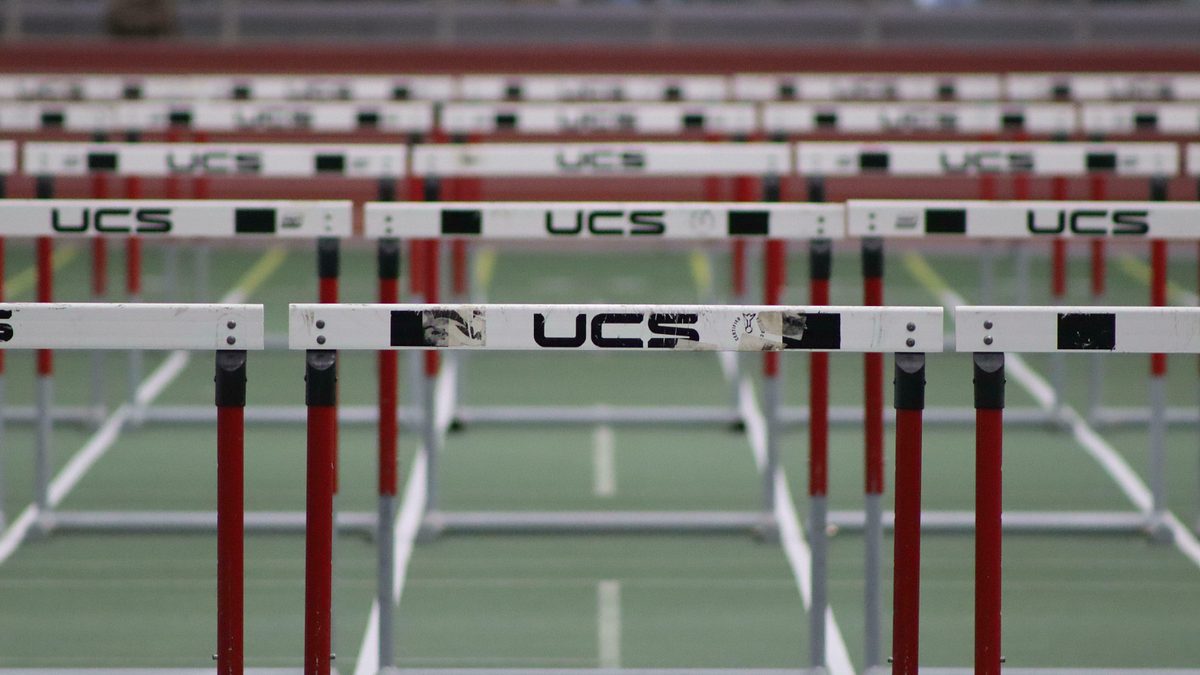 Research School Network: Making History: Leading During Covid-19
—
---
Making History: Leading During Covid-19
by Research Schools Network
on the
Jodie Greenhough is the Curriculum Area Leader for History at John Taylor High School, the home of the Staffordshire Research School. You can follow her and her work at @MissGHistory92
The uncertainty of the current situation is prevalent for all of us, with our daily way of working being transformed in such a short space of time. We can no longer rely on what was once second nature and embedded practice and the significance of this time is not lost on any of us. When the virus first emerged and impacted all our lives, my history students drew parallels to the Spanish Flu of 1918. I remind students regularly that we are living through a significant part of history but for us more specifically, leading through this pandemic is going to be something to remember.
After the Prime Minister announced school closures on 18th March, when faced with this task of leading a department into lockdown, what was immediately evident were the sheer number of issues that had to be worked through in such a small amount of time. Our many considerations included: how every pupil would access their work, what this work would look like, how we would set these systems up, how assessments would be done and how we were going to get across difficult content on a computer screen. Most importantly, how were we going to manage pupil concerns and questions? And, these issues only scratched the surface.
It was evident that as a school community we all had a large part to play in this and, as a department, we were determined to be prepared. Whilst still in school we had a department meeting where I had prepared a list of tasks that needed to be done to ensure the smoothest transition possible after the school closure and to ensure pupils were not negatively impacted. We worked together to ensure that key tasks, such as scanning sections of textbooks, photocopying and sharing amongst colleagues for amendments to planning that was needed were completed. We prioritised ensuring that key stages 4 and 5 had the opportunity to discuss anything they needed to and were handed their booklets of printed work we had prepared.
It was also key to have department discussions over upcoming sensitive topics such as the Holocaust and how that was now going to be taught. We were very aware that students independently investigating this without a very clear structure could lead to an emotional response or them viewing age inappropriate content which may be too much to manage without expert context. It was evident that staff collaboration really was the most successful way to prepare for the unknown in the days preceding our school closure and demonstrated the hard work of all our staff.
Once closed, more ​'hurdles' appeared. Communication with staff was now completely different – needing to deliver clear messages but also being conscious not to overwhelm them while they too were figuring out the complexities of our new working style. Considerations such as NEA components of A levels and how they would feed into Centre Assessed Grades and how I was going to manage department ranking when we were not all in the same room, are just to name a few. As a school we had very clear guidelines and procedures for whole school issues that made this a little simpler, but it was still not easy.
As teachers, our main priority was ensuring lessons were still of the highest quality possible. We used the EEF's guidance on home learning approaches extensively to ensure that our lessons were knowledge based and clearly directed. We all felt strongly that open ended tasks such as ​'please use the internet to…' or ​'investigate…' did not provide enough structure for our students and families and would therefore limit learning. In particular, the use of metacognitive strategies has certainly minimised any issues with pupils being able to access home learning. We are inundated with excellent work being sent in and students wanting to find out more, which hopefully has demonstrated its success.
Another ​'hurdle' was communication with staff. Particularly in the first two weeks prior to Easter, the central focus were lessons and staff adjusting to their own work-life balance while, for some, home schooling their own children. As Curriculum Area Leader, I am incredibly fortunate to have staff that even in the second week of the school closure offered to do jobs on the department ​'to do list'. I had to carefully balance not diminishing any willingness to help with ensuring they had time to get used to this new way of working.
The way I managed this communication consideration was threefold. First, to try and minimise any issues and ensure a smooth transition, I ensured that staff can communicate with me at any time. Second, I try and only send out two emails a week to all department staff that address all issues, questions and upcoming events, to ensure there aren't a flurry of emails every day when something arises. Finally, we have had video department meetings when necessary, such as when allocating grades. These have been pre-prepared and an agenda sent out beforehand to ensure that I had analysed all issues and that staff and I could gather our thoughts beforehand to ensure that the time is used more effectively.
My department always says there are three core principles that I always use which are: always being student centred, ensuring everything is ​'meaningful' and addressing problems but focusing on the solutions. A triad of principles that I am aiming to continue throughout this current situation.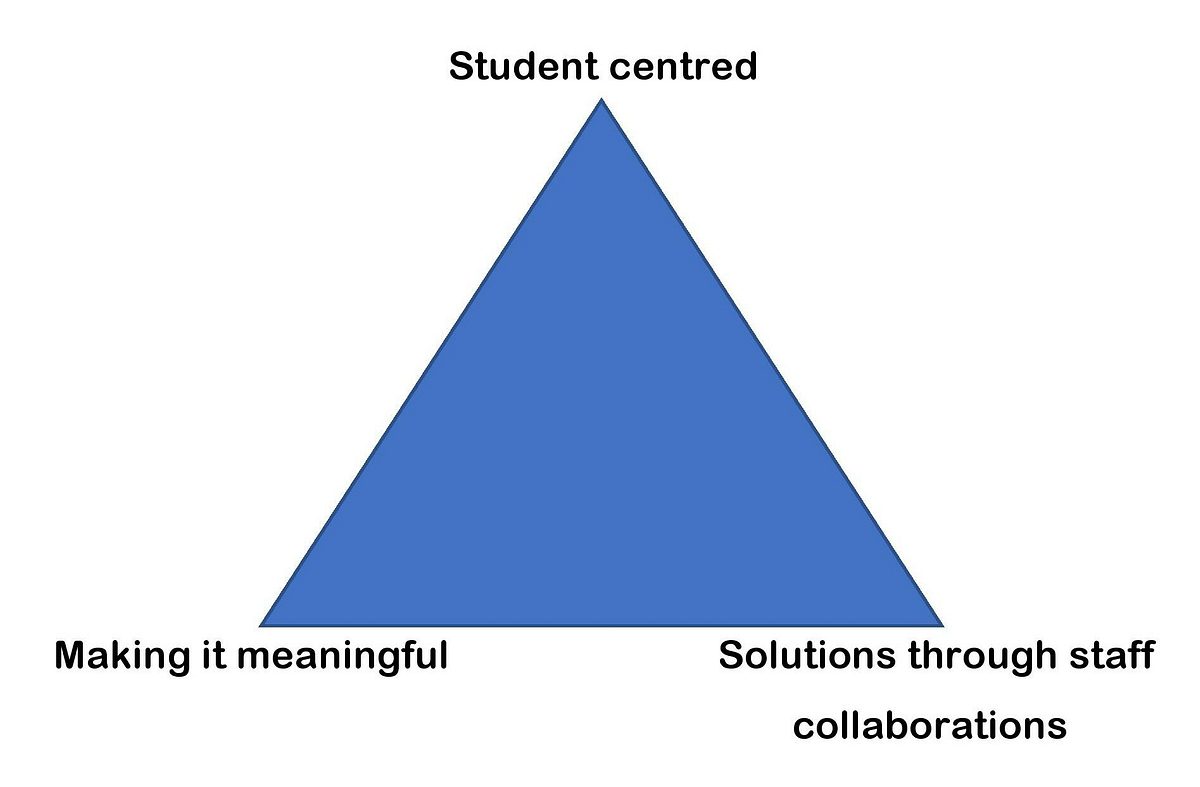 The final consideration with communication was with parents and students. Using the EEF's guidance for schools, we have worked hard to ensure that our lesson instructions are direct and explanatory with very clear resources to eliminate any extra stress for parents and students. No lessons require printing and tasks often can largely be completed in their books. We have also ensured that parents and students get a reply from us that working day if they have a query, again to ensure that any issues are minimised, which has been successful thus far.
What is remarkable about this period is that along with the extreme sadness and uncertainty there are evident successes and adaptations like none that we have seen before in modern history.
As a department, we have set students a task to keep a diary of this period to look back on in the years to come. I think that it is important as professionals to reflect on this unique and unprecedented time as we hopefully will never have to experience this again. This article will form part of my reflection and I invite you to do the same.