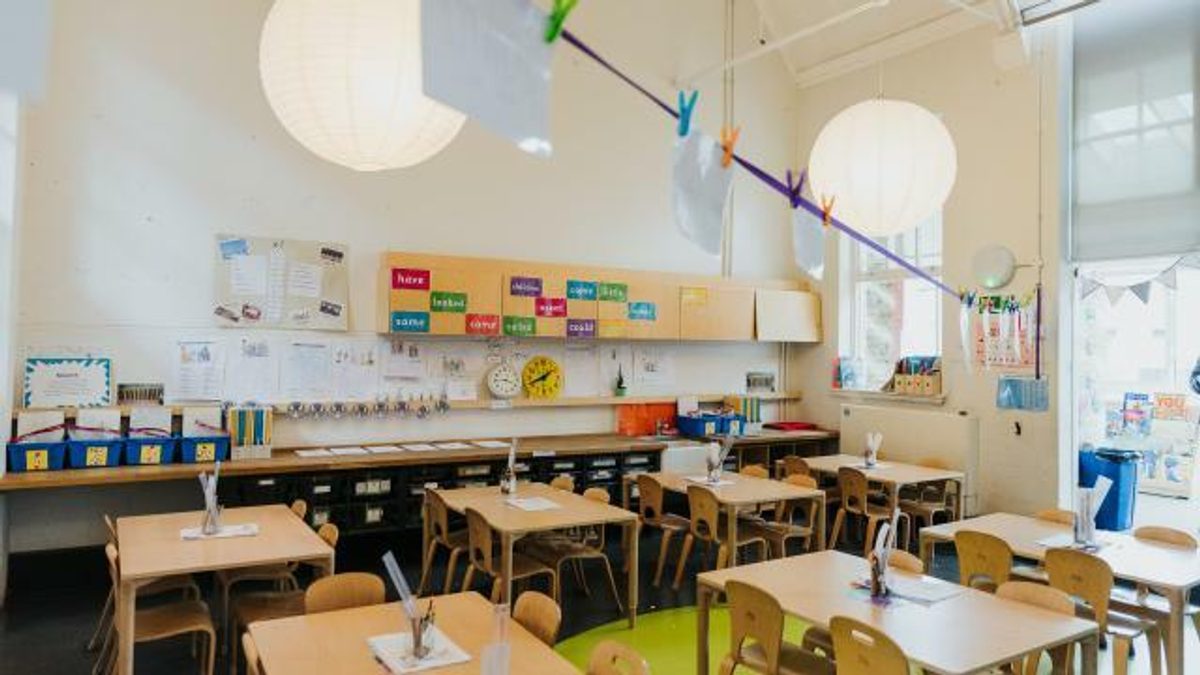 Research School Network: The similarities between teaching in the Early Years and Key Stage 3 What can secondary schools learn from early years?
—
---
The similarities between teaching in the Early Years and Key Stage 3
What can secondary schools learn from early years?
by Meols Cop Research School
on the
The EEF Early Years Toolkit is an excellent go to for any early years practitioner, so how does this toolkit relate to us here at Meols Cop High School? I have reflected on some of the points raised in the toolkit and how they are still relatable to secondary education and in-between.


High Quality Learning Experiences

The toolkit recognises the importance and impact of high quality learning experiences which is relevant and should be an expectation at all stages of education. The quality of education that the students receive is imperative to their development. As educators we reflect upon best practice across the board, share strategies and theories and are given the opportunities to try and reflect. Schools offer many learning experiences but leaders need to reflect upon if they are of the highest quality, or consider what does high quality learning look like? High quality teaching considers how children learn best, how students develop knowledge and skills and ensure long-term retention of these. We talk about quality first teaching: explicit instruction, scaffolding, flexible groupings, retrieval practice, and a good understanding around common misconceptions.


Evidence indicates that providing high quality teaching is the most important tool schools have in order to improve pupil attainment, and as teachers we all want our students to achieve their potential.


Training Staff

From Early years to Secondary and beyond, high quality teaching and learning experiences do not occur without commitment of the senior leadership team to ensuring regular training and continuing professional development. Meols Cop has CPD high on its agenda and is committed to ensure that all staff are empowered to offer high quality learning experiences. I believe that more schools are identifying this as a priority and are recognising the value of supporting staff to grow, progress and have knowledge of education beyond their own school setting.


Positive purposeful interactions

The toolkit highlights the importance of strong supportive relationships between staff and students. Building these foundational relationships along with communicating effectively to students in an appropriate and supportive manner is a must at all ages, not just early years. Here at Meols Cop we welcome every student at the door (Doug Lemov, Teach Like A Champion) as we believe that by having strong starts the students are aware of expectations and all have the opportunity to build those relationships. The relationships that students have with their teachers at high school is very different to primary due to the nature of the set up in schools. Whilst this can have its benefits for some students it can also have its challenges. By building relationships with all students through a simple greeting by every member of staff, students can feel valued and seen.


The spoken language

Building up the skills of students who have poor spoken language is also applicable to students in secondary education. Here at Meols Cop we have a focus each lesson on vocabulary and building on students' language development. As with every school, we have students with E2L and there gaps in vocabulary due to upbringing, Covid, along with the social communication culture as it stands today. It was reported in the news that in April 2021, data from 50,000 pupils and a survey of schools across England have shown an increased number students needing help with language. And the EEF have found that evidence shows poor speech development can have long-term effects on learning. In our lessons the thread of vocabulary runs through all curriculum subjects and all areas of school life. There are also several interventions that are in place in school to support the gaps.

The EEF recognise that gaps emerge before the age of five. Once these gaps have appeared and these students are constantly playing catch-up. If the gaps are not addressed in the early years, then the gap widens and we end up with the situation we have in school where students who are in Year 7 but working at a Year 3 level. Meols Cop is very good at adapting lessons and the curriculum to scaffold the learning of these students. And we haven't even mentioned the Covid Gap!

In summary, although the Early Years Toolkit appears a whole world away from secondary, the areas of focus to support students' learning is not that different across the key stages and shows us that unless as educators we address the focused gaps then we are failing these students in the long term. But if we are able to support students to develop these foundational skills then we support them to be capable and lifelong learners, narrowing the gap between vulnerable groups and their peers.