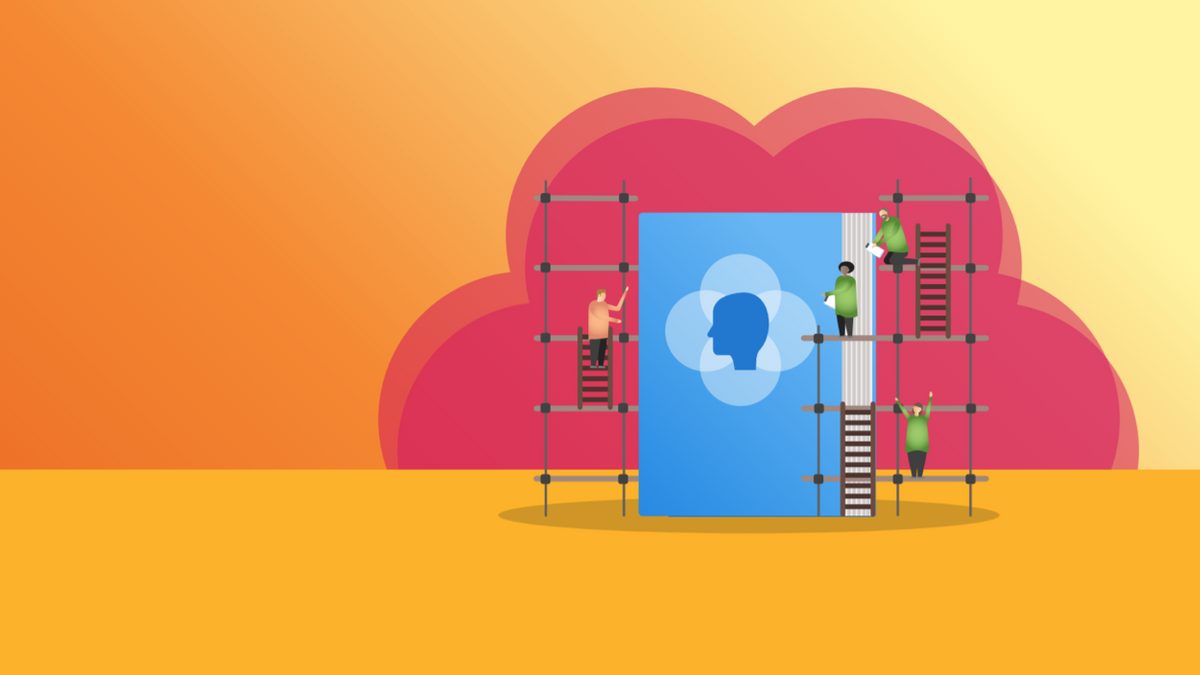 Research School Network: Supporting SEND students – strategies from ASC specialists
—
---
Supporting SEND students – strategies from ASC specialists
by Meols Cop Research School
on the
The return to school following a nationwide lockdown has been challenging for even the most aspirational and studious of students. With the expectation of sudden, even extreme, changes to our routines, autonomy and professionalism, it is no wonder that adults and children across the nation felt nervous about reintegrating themselves back into school-life. However, for some of our students with SEND, these expectations can provoke overwhelming and crippling anxiety.
Nobody likes change, but for people with an autistic spectrum condition (ASC), the vast changes in school policies and procedures has the potential to cause a downward spiral of confusion, frustration and apprehension. During this era of unprecedented uncertainty, it is essential that schools sensitively consider the individual circumstances of every student upon their return.
In brilliant contrast, what many leaders and teachers may not have considered is how the new logistical procedures will benefit students with ASC. In many schools, there are clear, enforced routines in the classroom, including the responsibility of personal equipment. There are staggered starts, lunches, and end times, meaning quieter corridors and increased personal space. There are vast networks of support available, with a focus on well-being and compassion. Finally, perhaps as an unforeseen bonus, there is great emphasis on personal hygiene and cleanliness, a daily challenge for some of our students to remember and maintain.
Despite the extensive list of benefits, many students will continue to require specialist support. Specialist Advisory Teacher, Kate Holden, and Base Support Co-ordinator, Sarah Balshaw, share their essential strategies to support ASC students during this crucial period of reintroduction.


​"Get to know the students"

First and foremost, getting to know the students is a vital step, not only to understand their individual needs and requirements, but also to build the trust and relationship that will allow students to thrive in their school environment.

Kate Holden, an advisor for TogetherTrust, a charity that champions and cares for people with disability, autism and complex health needs, explains the importance of understanding the unique differences between students with educational health care plans (EHCPs). ​"Everybody should read the students' key information, such as SEN report plans, to identify the students' strengths and difficulties. This helps identify barriers, in addition to sensory needs that may affect the students in their learning environment." If teachers are to make informed decisions in the classroom, then it is imperative that they are aware of their SEND students' individual needs.

In addition, Sarah Balshaw, ASC specialist and Base Support Co-ordinator at Meols Cop High School, encourages schools to involve ASC students in the creation of their own ​"Pupil Profile", which provides students with opportunities to express their personal likes and dislikes, as well as their interests and hobbies. ​"Pupil profiles allow staff to identify where resources and higher levels of support may be needed in their subject areas. It also identifies special interests which can be used as great motivators." As with every student, positive relationships are crucial for success, and if staff take the time to get to know their students, then not only will they be able to create a culture of trust, but also recognise when students need further provision or support.


​"Have arrangements for a check-in"

Providing opportunities for students to check-in with trusted staff can help them to manage their mood and emotions for the day, as well as address any concerns or issues that may have arisen.

Before school is the perfect time to plan and prevent foreseeable issues. Support staff can speak with the student before their day starts, allowing them to: reassure the student about any prior worries; give information such as room changes or student notices; become aware of any potential problems that may have arisen, and ultimately, have the opportunity to quash any bubbling issues. Sarah Balshaw (Base Support Co-ordinator) emphasises the effectiveness of pre-empting issues before they even happen. ​"Some students need extra reassurance to go through their timetable, or to discuss problems, perhaps with their peers or with their homework, for example."

In addition, a ​'safe-space' for students to visit at break and lunches can allow students to discuss their morning, and to prepare themselves for the afternoon ahead. Kate Holden (Specialist Advisory Teacher, TogetherTrust) also commented on the benefits of checking-in with students at the end of the day. ​"Some students may need to check in at the end of the day, to offload any worries before they go home. This can have a big impact on stress levels at home and with their quality of sleep." Overall, if students have a constant stream of communication with staff who are pro-active to pre-empt, then they can be supported in alleviating their anxieties before returning home.


​"Make the classroom SEND-friendly"

From the perspective of a teacher, as usual, preparation is key. By being a SEND-informed teacher, there are an array of strategies that help students transition back into the classroom with minimal disruption. Kate Holden considered how teachers can plan for SEND-success before the students even enter the room. ​"Good teaching is good teaching, but there are some nuances for teaching students with SEND. Something we may take for granted as an easy task, such as copying off the board, can require a lot of switching attention which many students with ASC find difficult. It is usually better to have prepared printed copies of the resource instead."

In addition, if teachers plan lessons by considering the required level of ​'attention-span ability', then they can make better decisions for those students with sensory-needs. ​"Displays can be a wonderful addition to a classroom, but having a clear space around the whiteboard enables students to focus solely on the board without distraction," Sarah Balshaw adds. ​"It is important to use the student's name first before starting a conversation with them to cue their attention. Take these opportunities to check their understanding by asking them to repeat the instructions. Logical and structured instructions, broken down into small-steps will help to manage their cognitive-load and attention-span."

Finally, language is a powerful tool for classroom teachers, but they need to ensure that their choice of words are unambiguous and as literal as possible. Kate Holden advises teachers to ​"simplify your language, and if you use abstract language, explain the meaning of this." On the other hand, sometimes words are not the most effective tool to use when teaching students with ASC. Sarah Balshaw embraces the serenity of silence in the classroom. ​"Minimal noise will help students to focus their attention and avoid sensory over-load. It is also useful for some students to have non-verbal cues when they are feeling overwhelmed or need support. For a more discrete approach, students can use an agreed cue, such as red/​amber/​green cards to signal to their teacher that they are feeling confident or if they need further, even immediate, support."

Overall, planning for a SEND-friendly classroom is essential. Although quality first teaching strategies such as clear instructions and allowing time to process information is applicable to every student, some students may thrive because their teacher makes use of a single, specific strategy. It highlights the importance of getting to know the students, and planning lessons with ​'attention-span' and ​'sensory-load' in mind.


​"Improve your SEND-knowledge, improve your SEND-practice"

Kate and Sarah have selected their top four recommended resources for teachers who want to improve their knowledge of ASC so that they can provide a more effective teaching environment:

1. Lynn McCann ​"How to support students with Autism Spectrum Condition in Secondary School".
https://www.amazon.co.uk/Support-Pupils-Spectrum-Condition-Primary/dp/1855035995

2. Gareth Morewood's website and blog.
http://www.gdmorewood.com/category/resources/autism/

3. The Autism Toolbox – Resources for Teachers (Buckinghamshire) https://www.bucksfamilyinfo.org/kb5/buckinghamshire/fsd/advice.page?id=CPrxsJC8Zgo

4. Reach Out ASC website.
https://reachoutasc.com/resources/