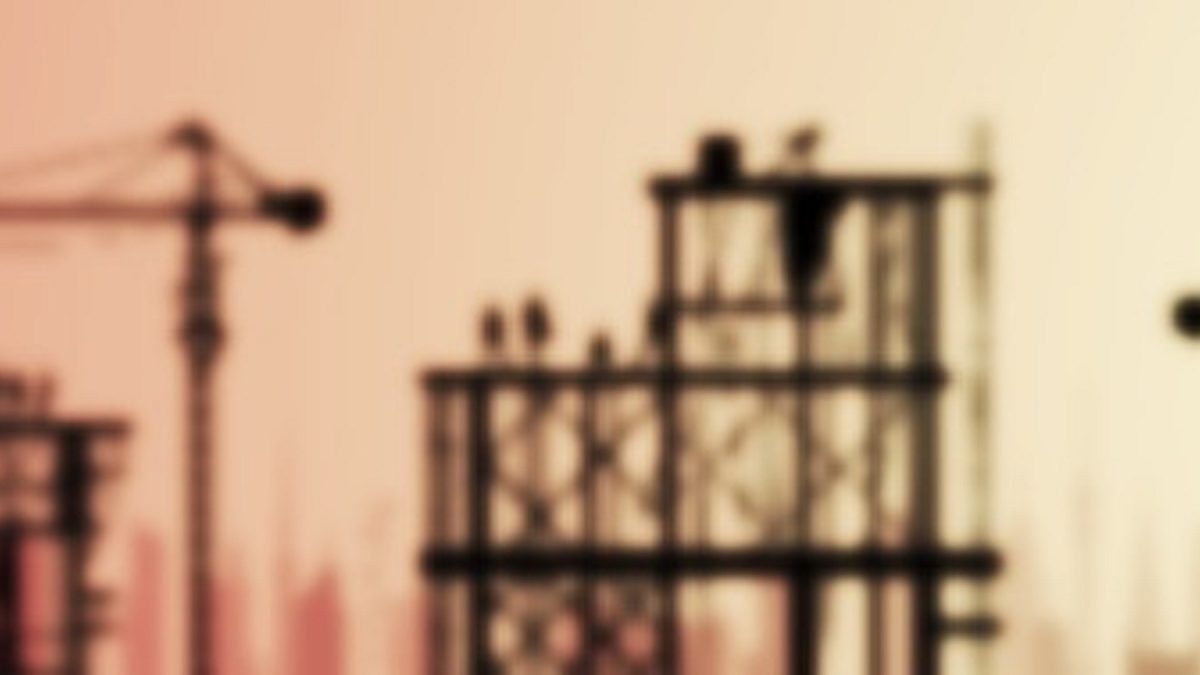 Research School Network: Bring up the siege tower! Some reflections on scaffolding! Andy Brumby of Cornwall Associate Research School reflects on how his understanding of scaffolding has evolved.
—
---
Bring up the siege tower! Some reflections on scaffolding!
Andy Brumby of Cornwall Associate Research School reflects on how his understanding of scaffolding has evolved.
by Kingsbridge Research School
on the
'Scaffolds are forms of support provided by the teacher to help students bridge the gap between their current abilities and the intended goal.'
Pens are scratching and keyboards are clacking. My highly enthusiastic year 8 historians are busy writing their essays about changes in castle design. There are vocabulary mats and writing frames available for each student. Success criteria – co-constructed with pupils in the previous lesson – are neatly listed on the board. A teaching assistant is on hand to support anyone who requires additional assistance. I am quietly scanning the class to see how everyone is getting on. All seems well with the world!

Dean: Sir! What's that thing called that they put next to the wall to help them get over it and attack?

Me: It's called a siege tower, Dean. Remember the word ​'siege'? It's on your word mat. Just there, look. Next to ​'trebuchet'.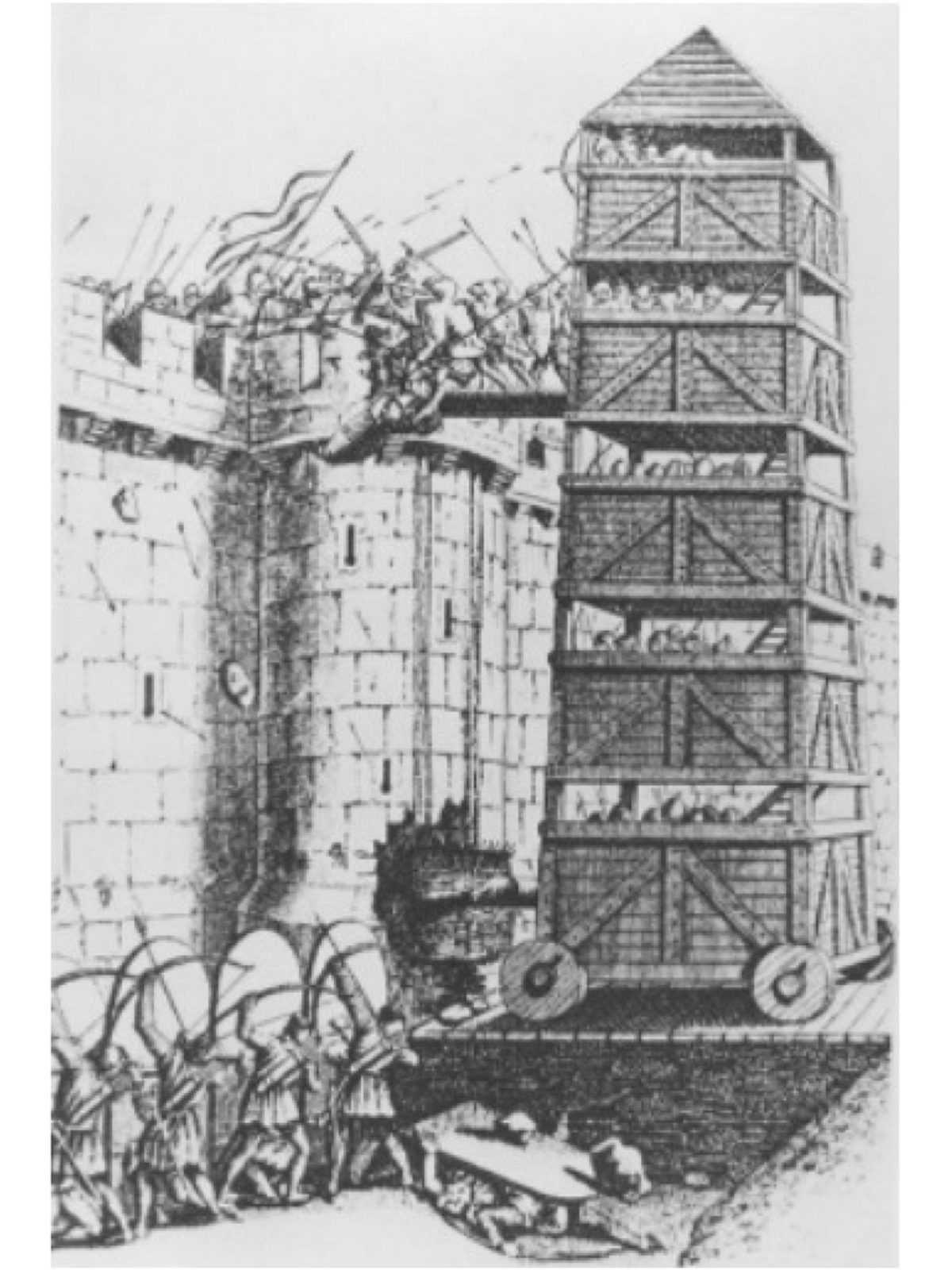 The scene described above has come flooding back into my memory from more than 10 years ago! It was triggered by a conversation I had with Kirsten Mould and other EEF colleagues yesterday about the nature and purpose of scaffolding. One reason I recollect the lesson so vividly is that I had made a conscious and deliberate effort to introduce scaffolding into it having recently received some National Strategy CPD on modelling. But an even more important reason for remembering it is the aptness of the siege tower itself as a metaphor for scaffolding.
'The support that scaffolds provide is both temporary and adjustable. Scaffolding gradually decreases as the learning process unfolds and students become proficient.'
Looking back on this early career experimentation with scaffolding I wish that I had been a bit more aware of the dangers of over-scaffolding. A scaffold, when you think about it, is always intended as a temporary structure. I had not given sufficient thought to when and how I might begin to remove some of the scaffolding, a delicate process which requires careful observation and diagnostic assessment. I had not anticipated some of my students becoming more dependent as a result of something introduced with the intention of increasing learner independence! Yet, that is what inevitably happened for some of them.

Allowing for the fact that hindsight is a wonderful thing, what would I say to my previous self? Well, I would certainly want to emphasise the temporary nature of scaffolding. It needs to be gradually ​'wheeled away' as learners grow in confidence and expertise. That's what brings us back to the siege tower and why I think it is such an apt metaphor: it can be wheeled up to the foot of the curtain-wall at the height of the siege yet it can also be wheeled away again once attackers have successfully fought their way onto the ramparts and captured the wall. It's not just the drawbridge at the top that makes the metaphor work but also – crucially – the wheels at the base

'Scaffolding' is a metaphor for temporary support that is removed when it is no longer required. Initially, a teacher would provide enough support so that pupils can successfully complete tasks that they could not do independently. This requires effective assessment to gain a precise understanding of the pupil's current capabilities. Support could be visual, verbal, or written. The teacher will gradually remove the support (the scaffold) as the pupil becomes able to complete the task independently. If the teacher is supporting a pupil with SEND, that scaffold may be in place for longer to promote confidence and competence that can be sustained once the scaffold is removed.'
A process rather than a thing
---
Again, with the benefit of hindsight, I can now see that my understanding of scaffolding was initially rather limited and one-dimensional, e.g. Scaffolding = provision of a writing frame. So, my next bit of advice to my former self would be to remember that scaffolds may be tools, such as cue cards or writing frames, but scaffolding is ​'not just a static thing that is provided to students to support their learning, but a complex process of planning and interaction that provides the intellectual ​'push' that helps pupils work at the outer limits of the zone of proximal development.' (Hammond and Gibbons, 2005) Gradually, in the years that followed, as I began to interact with the writing frames and cue cards, weaving them into my explanations and modelling, something akin to the process described above began to emerge in my practice:
'A teacher might initially scaffold for a whole class by providing a writing frame for all pupils to work from. Over time, writing frame headings are written on the board for pupils to use as a scaffold if they choose to with an expectation that they are also considering their own structure. Eventually, a teacher would use their questioning to ensure that pupils with SEND are structuring their work appropriately, perhaps formulating a structure together based on the pupil's spoken ideas.'
As I began encouraging others to introduce scaffolding into their practice, I initially encountered some challenges and resistance which I found it quite difficult to respond to. Colleagues asked if this was not just another example of ​'dumbing down' the curriculum. (Somewhat ironic given that it was very much in vogue at the time to adapt teaching by producing three or more different versions of the same worksheet or learning resource: hard for higher attainers, medium for middle attainers and so on.) How I wish I had been able then to draw on the wise words of Athanases and de Oliviera (2014) who state that: Scaffolding is not ​'dumbing down' the curriculum; it is ​'supporting up' so that students are apprenticed into cultural and linguistic practices within rich disciplinary traditions.' It is therefore wonderful to see that scaffolding is today widely recognised as being a plank of strong, explicit instruction at the heart of evidence-based teaching.
In my present role, I probably have most conversations about the purpose and importance of scaffolding with teacher trainees and teaching assistants. TAs, in particular, can really benefit from having opportunities to reflect on the potential power (and possible pitfalls) of scaffolding as a process. Working one-to-one or with pairs of pupils, it can be so easy to over-cue or go straight into correcting. I have certainly done that myself on too many occasions when working with individuals or small groups. The diagram and example below appear in the EEF's Making Best Use of Teaching Assistants Guidance Report, and from my perspective they serve as a brilliant stimulus for discussion whenever our attention turns to the topic of scaffolding. Note the arrows either on either side of the diagram:

Rebecca Pentney, Research Lead at Littleport Community Primary School, explains how her school has worked to improve TA-pupil interactions. ​'We used the scaffolding framework contained in the EEF's TA guidance to support TAs' interactions with pupils. This practical framework is designed to help TAs scaffold pupils' learning and support the development of independence. We made the framework a key feature of our approach to deploying and supporting TAs. By training TAs to consider and use the framework, we enabled them to provide the right level of support at the right time.' The framework is shown below. The initial expectation is that pupils work independently while the TA observes their performance. TAs should then only intervene appropriately when pupils demonstrate they are unable to proceed. The aim is to provide opportunities for pupils to experience and develop independence while giving structure and consistency to TAs' talk.
Andy Brumby is co-Director of Cornwall Associate Research School (CARS), part of the EEF Research School Network

@BrumbyAndrew

@RSNCornwall