Research School Network: The Newly Updated Toolkit Has Arrived The Toolkit has arrived. Having access to these best bets is all very well. But what is the best way to approach using it?
—
---
The Newly Updated Toolkit Has Arrived
The Toolkit has arrived. Having access to these best bets is all very well. But what is the best way to approach using it?
by Greenshaw Research School
on the
The refresh of the Toolkit affords us a timely reminder about good implementation. Having access to these best bets is all very well, but actually we need to have invested some time before we even approach the Toolkit to consider what is required for the individual school context.


The EEF's School Guide to Implementation offers a cyclical process, which starts off with an ​'Explore' phase, as shown by the diagram below.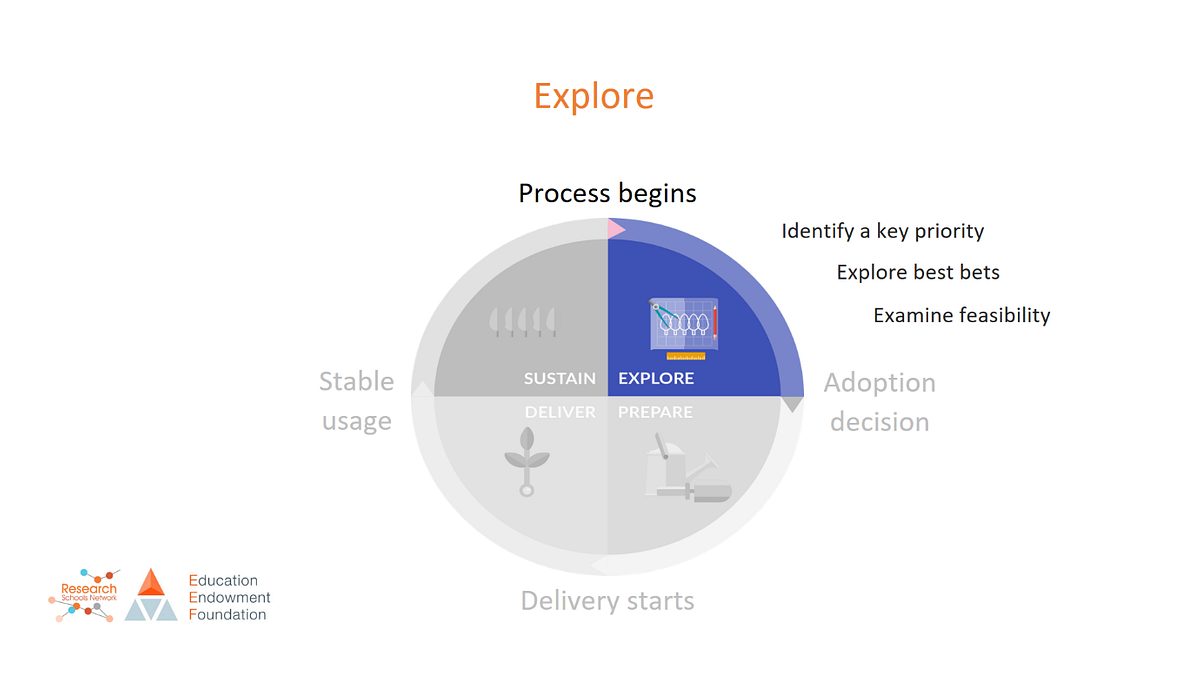 Within this initial ​'Explore' phase, there are 3 key components:
Identify a key priority
Explore best bets
Examine feasibility.

The second component of exploring best bets is where the Toolkit will come in most handy. However, it is crucial that the exercise in identifying what it is that your school requires is conducted first, to guide your use of the Toolkit. During this opening identification, it is really important that you attempt to start this process with an open mindset about what you might discover – it could be that you have a hypothesis about what it is your school requires for improvement, but it also might be that the data leads you down a different path. Make sure you're ready – and open – for either eventuality.


You want to have confidence that the thing you identify as an issue which needs improvement is definitely the thing. Examining a broad range of data available to you is the best way to identify priorities. Data can come in many different forms, from national standardised test data, to classroom observations and surveys and interviews – all of these things will give you information which might start your thinking in a particular direction.


Bear in mind, however, that all data has its pros and cons, so part of what you have to do when analysing your collected data is to decide what you might give more weight to. For example, one lesson observation of a teacher delivering solid comprehension strategies, with pupils able to grasp the content of a text at that moment cannot override a national data set which suggests that pupils' comprehension is below average at the school. The table below gives a sense of some pros and cons of different data types.

When you've gathered your data, then consider what plausible interpretations the data could suggest. Talk this through with colleagues to sense check your thinking, and to check that you're not being blindsided by a particular bias – this could be the point where the data has led straight back to your initial hypothesis, or it could now diverge from it and suggest something unexpected. Either way, you should now be feeling confident in the identification of your key priority.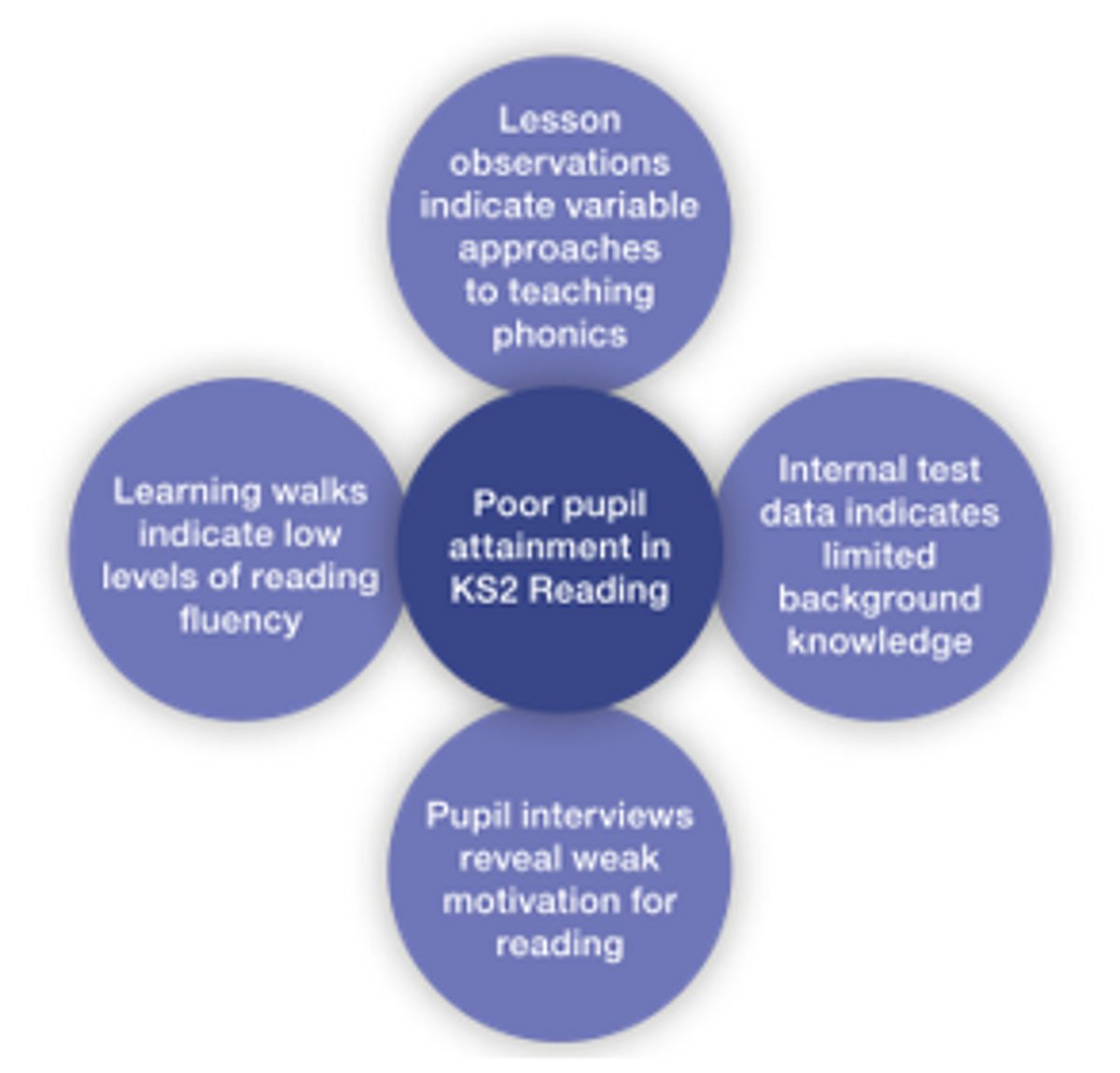 In considering how to address the key priority, then understanding the linked strand of the Toolkit can now be useful. This Toolkit explainer is a short video which can support understanding of how the Toolkit has been created, but it also reminds us that what works well in some contexts, won't necessarily transfer well to every school context. It is incumbent on us as classroom practitioners to apply our craft knowledge and professional expertise when making judgements about what might be feasible in our schools.

Ro King

Deputy Director, Greenshaw Research School