Research School Network: Evidence Leads in Education (ELE) – Applications Open We are seeking to increase our outstanding workforce and wish to recruit a number of Evidence Leads in Education (ELE)
—
---
Evidence Leads in Education (ELE) – Applications Open
We are seeking to increase our outstanding workforce and wish to recruit a number of Evidence Leads in Education (ELE)
by Durrington Research School
on the
The Durrington Research School, are seeking to increase our outstanding workforce and wish to recruit a number of Evidence Leads in Education (ELE). The ELEs will contribute to evidence informed school improvement and will be designated by Durrington Research School.

In this recruitment round we are interested in primary and secondary teachers. Our existing ELE team has a range of specialisms. In order to complement this, we are particularly interested in colleagues who have had experience in terms of leading/​reviewing a school pupil premium strategy.

Please note: This does not preclude you from applying if you are not a specialist in this area.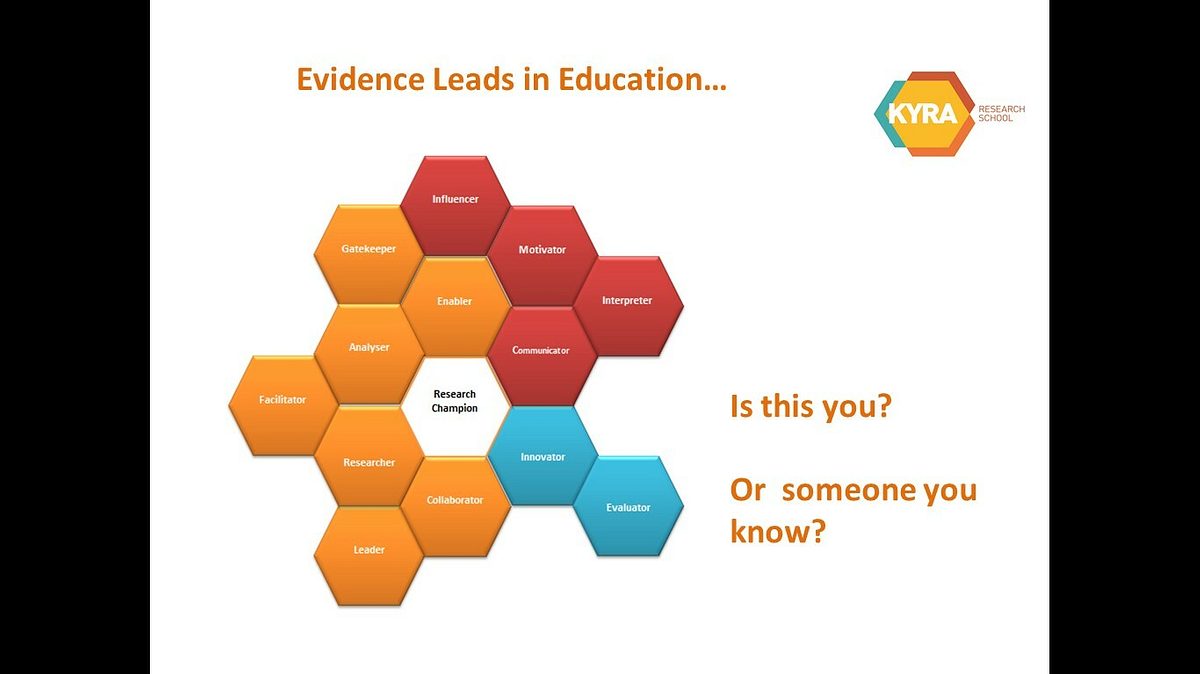 What do you need to be an ELE?

You need to be a successful teacher, a middle or senior leader, with the skills and passion to support individuals or teams in similar positions in other schools. You will need to understand what effective leadership in the use of evidence to inform school practice looks like and skilled in helping other leaders to achieve it in their own context.

Some Examples of ELE Deployments:
Duration: There is no pre-defined time commitment for ELE work as models and types of deployment vary according to need and capacity. This is always arranged in discussion with the host school.

Commitment: successful applicants must have a commitment to outreach work and the capacity to undertake such work, with the full support of their Headteacher.

Cost: There is no cost to apply. Successful applicants will be entitled to some training at no cost to their school. When outreach is planned and booked the research school will cover all costs to the ELE's home school.

Timeline:

Application window opens

24

th November

2021

Application window closes

10

th December

2021

Interview dates
WB

10

th January

2022
How to apply
The process is similar to that for designating Specialist Leaders of Education. There is an application form to complete which requires a statement from your Headteacher. Please apply by completing the application form outlining your suitability to the post against the ELE attributes, as well as Headteacher's permission and reference, via email, to Shaun Allison (Director of Durrington Research School) – sallison@​durring.​com by 9am on Friday 10th December
Uploaded: - 858.8 KB - word

Opens in a new tab
Application Form
Read more about