Research School Network: Activating Hard Thinking Chris Runeckles explores the evidence review for the dimension 4 of the Great Teaching Toolkit Evidence Review.
—
---
Activating Hard Thinking
Chris Runeckles explores the evidence review for the dimension 4 of the Great Teaching Toolkit Evidence Review.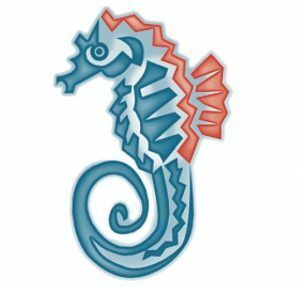 by Durrington Research School
on the
This final blog, of a series of eight, about The Great Teaching Toolkit Evidence Review recently published by Evidence Based Education will examine the evidence review connected with dimension four, activating hard thinking. Accompanying this blog is one on our sister site Class Teaching, which provides a series of reflective questions linked to the six summary elements contained within this dimension. Those elements are:
1. Structuring
2. Explaining
3. Questioning
4. Interacting
5. Embedding
6. Activating
These elements are all about how teachers can reliably get students to think about the material they want them to learn. As the review states:
"Great teachers present content activities and interactions that activate their students' thinking."
Another quote that has always resonated with me, which underlines the importance of this aspect of teaching comes from Daniel Willingham:
"Memory is the residue of thought."
Therefore, unless we are successful in our endeavours to activate student thinking most of what we teach will not be remembered. Undoubtedly then the frustratingly invisible student thinking that accompanies our teaching, in large part dictates the success or otherwise of our lessons and curriculum. This dimension provides a useful framework through which to articulate the composite parts of how we can attempt to positively affect the thinking in our classrooms.
The evidence review states that a number of different models of effective teaching comprise several of the elements within this dimension. However, the review draws particular attention to the work of Praetorius et al. (2018), Generic dimensions of teaching quality: the German framework of Three Basic Dimensions.
The review also rightly recognises the inherent difficulty in helping teachers to develop in this area. One of the key reasons for this is that there is no simple recipe for a set of behaviours that will achieve a particular student outcome. A teacher could explain an idea in a particular way one lesson, activating thinking successfully, but another teacher could use the same approach in a different context the next day, and find the effect is lost. Therefore, a standardised approach to success in this area is fraught with pitfalls.
Furthermore, for those looking to monitor and evaluate the development of teachers, there are a comparable set of problems. Uncovering the desirable teacher behaviours in this area through observation is not easy, the review refers to many of them being ​"high inference" indicators. In other words, they are hard to spot with reliability and so a considerable amount of training would be required for trainers in order to get consistency.
What this review in general does well though, is accept the complexity but refuse to allow this to create inertia, hence the six elements that frame this dimension. Below is the key points from the specific evidence reviews linked to each element:
1. Structuring:
Is one of the eight dimensions from the Dynamic Model (Creemers and Kyriakides,

2011

).
Careful curriculum sequencing is emphasised in mastery learning and direct instruction.
Is about the selection of appropriate learning tasks and matching their difficulty to students' existing knowledge and readiness which features in several models of effective teaching.
Requires a balance between foundational knowledge and deep thinking.
2. Explaining:
Draws on evidence from cognitive load theory and therefore Sweller.
Involves the use of examples and non-examples.
Involves the use of worked examples.
Emphasises the importance of the clear presentation of ideas.
3. Questioning:
The types of questions asked is important.
Elaborative interrogation has ​

'

moderate utility' according to Dunlosky.
Questioning as part of formative assessment has a strong evidence base according to Wiliam.
4. Interacting:
Denotes the quality of interactions between teachers and students.
Evidence for the importance of feedback in learning is abundant.
5. Embedding:
Learning through practice and retrieval features heavily in frameworks including Rosenshine but not in others.
The practices in this area are drawn heavily from cognitive science.
6. Activating:
Involves metacognitive and self-regulation strategies that encourage students to plan, monitor and evaluate.
Studies in this area emphasise the importance of these traits being explicitly taught.