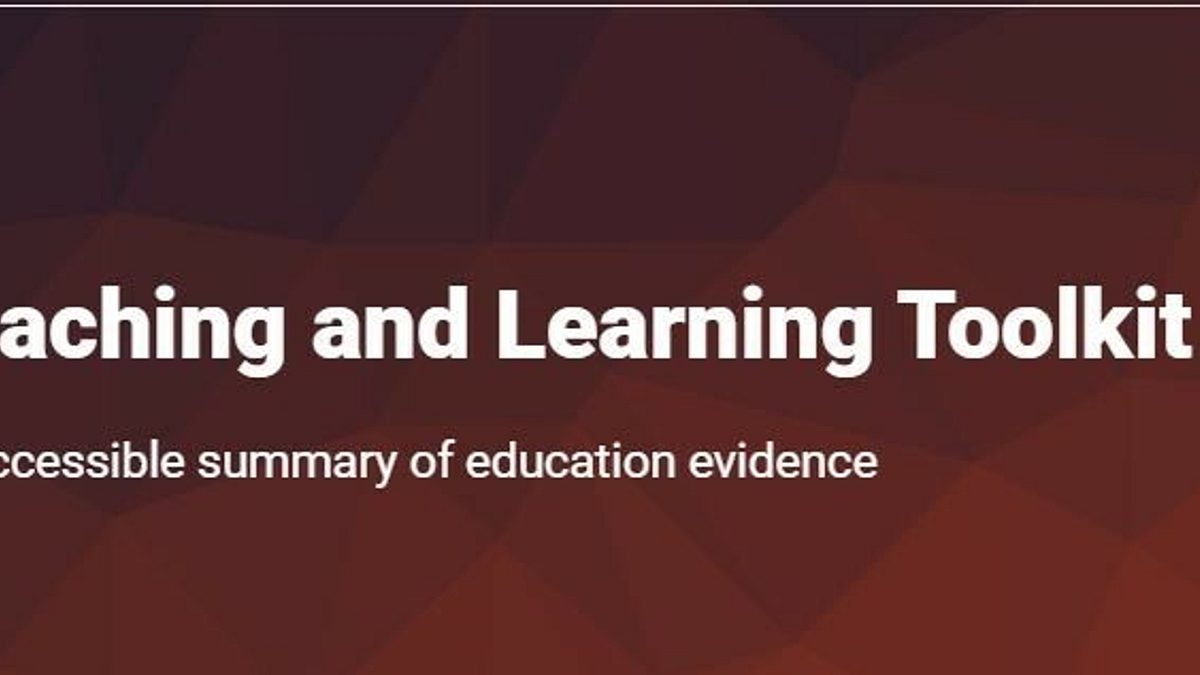 Research School Network: NEWLY UPDATED – EEF TEACHING AND LEARNING TOOLKIT The EEF has launched the newly updated Teaching and Learning Toolkit
—
---
NEWLY UPDATED – EEF TEACHING AND LEARNING TOOLKIT
The EEF has launched the newly updated Teaching and Learning Toolkit
by Derby Research School
on the
Overview of the Toolkit Updates
---
The EEF Toolkit is designed to support teachers and school leaders who are making decisions about how to improve learning outcomes, particularly for disadvantaged children and young people.

It does not make definitive claims as to what will work to improve outcomes in a given school. Rather it provides high quality information about what is likely to be beneficial based on existing evidence. The Toolkit also signposts specific guidance reports, tools and programmes which can provide further support in making meaningful changes in schools.

This latest version makes it easier for schools to look at evidence that's directly applicable to their context, featuring an implementation section within each strand. This aims to support school leaders when making changes to practice in schools by offering guidance about the practical realities of introducing an approach – focusing not just on what to implement, but on how to put those new approaches into practice.

To ensure the focus remains on the most disadvantaged, there is also a section which specifies the most significant points to consider in relation to closing the attainment gap between children from disadvantaged backgrounds and their peers.

The Teaching and Learning Toolkit is a constantly evolving resource and the EEF will continue to add to it to make sure the best available evidence is accessible to schools in an easily digestible format.
Closing the Disadvantage Gap Section
---
This new section now explicitly discusses how a particular strand impacts on our disadvantaged students. This section will be particularly useful for Pupil Premium leads who are exploring priorities for their PP strategy. On the example above for Feedback, there is a tab entitled ​'Closing the Disadvantage Gap'. When opened there is information that explicitly discusses the positive impact for disadvantaged students and also the barriers that might be posed such as parental engagement etc.





On each strand there is now a section that has an explicit focus on effective implementation. The section entitled ​'How could you implement in your setting?' highlights the active ingredients needed for this strand to be implemented effectively in individual contexts.
The bullet pointed list offers suggestions for key active ingredients to support leaders around which factors need to be tight for effective implementation. This section will be particularly useful for leaders who are looking to create and/​or refine their implementation plans around key toolkit strands.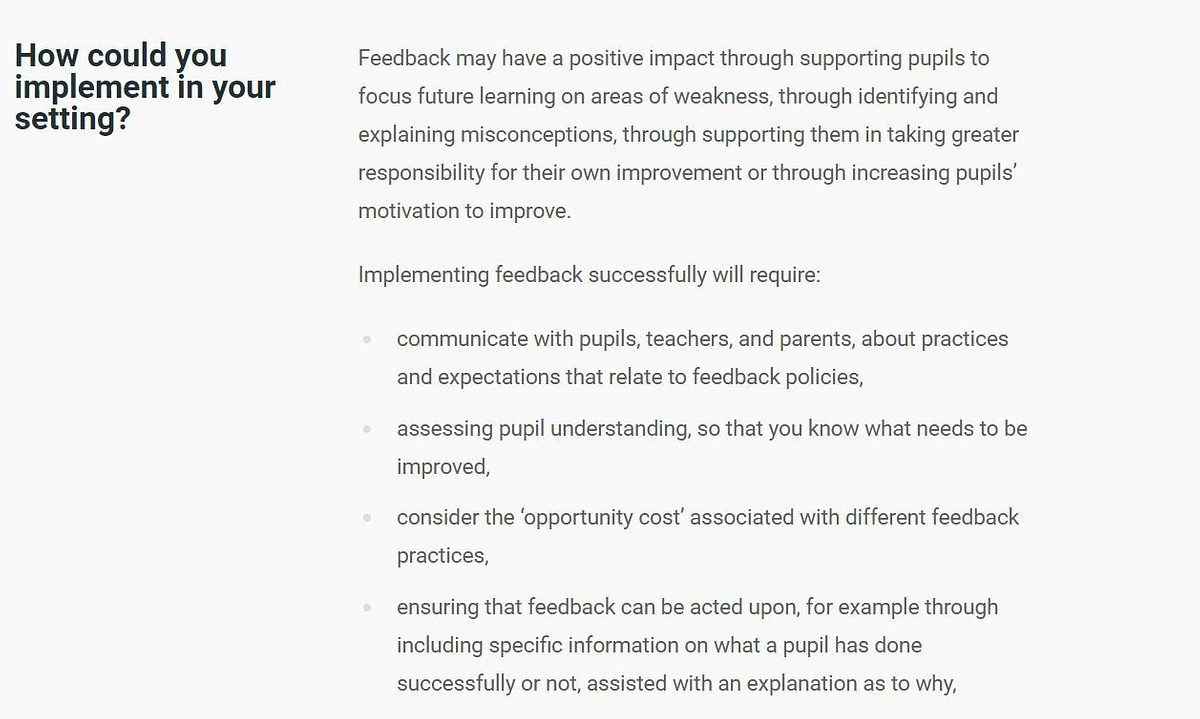 The Technical Appendix tab shows a visualisation of the evidence underpinning the strand. It highlights the confidence levels of the evidence impact and has direct reference links to the studies.
The technical appendix is particularly useful for analysing and highlighting the importance of implementation at a granular level. E.g. you can filter by maths, English, science, primary, secondary, etc. You can use this to show the overall average impact for specific threads.

Digital Technology Removed – this thread on its own is not an intervention, it is too large to assess the average and from the studies involved the focus was more about the pedagogies delivered through technology, rather than the technology. However, digital technology is now integrated into each of the strands, highlighted with a symbol that signifies where technology has been used.

Early Years Interventions – This has been moved to the Early Years Toolkit. Early Years Interventions are not homogenous and the complexities of the interventions are better suited to the EYFS Toolkit.
Built Environment– This was centred around topics such as noise pollution, classroom colour etc. There was little high quality evidence in this area.
Block Scheduling – This has been usurped by the cognitive science evidence on interleaving and spaced practice –it has been underused, but may be considered under cognitive science in the future.
Homework – The Primary and Secondary homework strands were once separate but have now become one strand with mini strands on homework at primary and secondary communicated within it.
Some strands will now have a ​'zero padlock' This means there is low evidence to support impact. If there are fewer than 10 studies the EEF can't communicate progress figures. Zero padlock strands that fall under this are: school uniform; learning styles. There will no longer be negative impact figures published.
Overall the toolkit still needs to be about starting conversations on best practice – it needs to be combined with professional expertise. We shared the updated toolkit with our ELEs and asked how they felt the toolkit could be used back in their settings. Below we have a summary of their thoughts.
The active ingredients section can feed into action planning
The toolkit can be used to challenge and support subject leaders and middle leaders
There is a much higher level of analysis and information than the guidance reports and it is digestible to aid reflection. This could be used in staff meetings.
It can be used to refine thinking to be laser sharp into guidance reports
Used as an evaluation tool e.g. PP
It can be used as a benchmarking audit to modify and adapt current practice
It is useful to reflect on Implementation support with the granularity of the evidence base and recommendations
It is a resource to validate current practice
It's live and active and can be used to model professional behaviours.