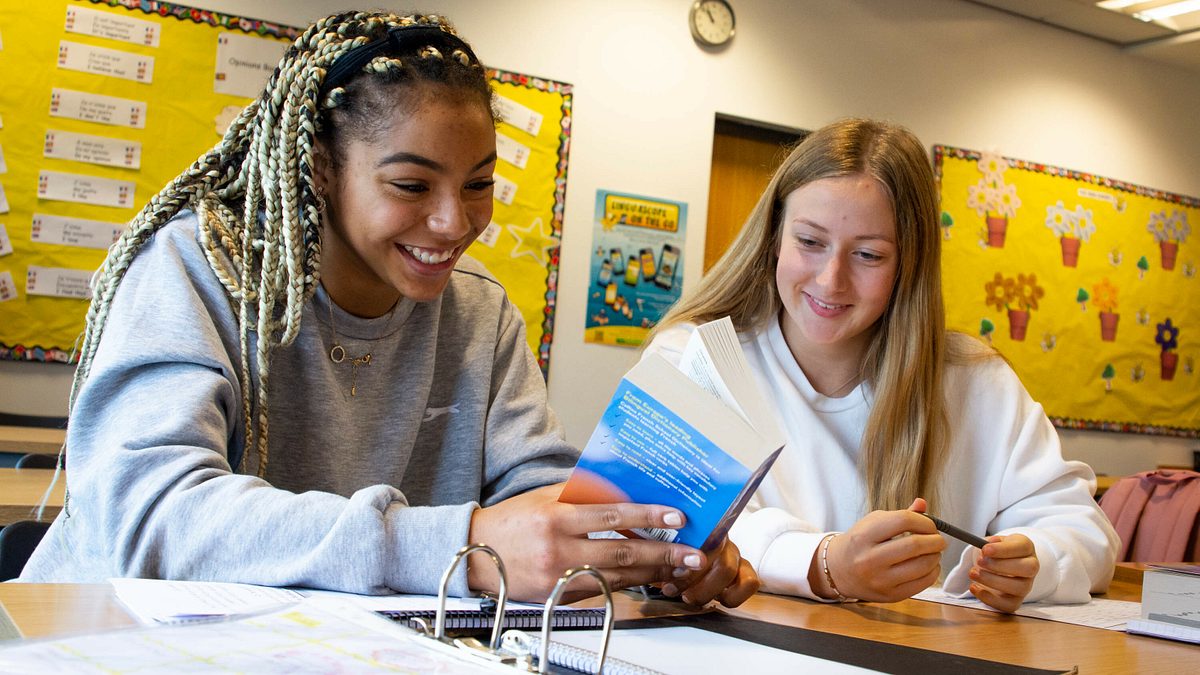 Research School Network: Year 11 into 12 transition Naomi Bartholomew-Millar discusses ‑What schools should consider for easing transition for year 11 students
—
---
Year 11 into 12 transition
Naomi Bartholomew-Millar discusses ‑What schools should consider for easing transition for year 11 students
by Carmel Research School
on the

Never before has an effective transition to Sixth Form been more complex or crucial. Communication is key to effective transition, especially for external students who may feel a bit ​'in limbo' at the moment.


Here are some things to consider:

- Consider what key skills and knowledge your Head of Subject would expect students to have when they begin an A Level course and look to source material to match this.

- Summer 2019 examination GCSE reports could be used to identify where students previously performed poorly and use these to supplement transition material.

- Set expectations now. For example, set work that is to be handed in on enrollment, whilst being mindful of the challenges that many of our pupils are facing accessing material. Once we are back at school non-contact time may have to be managed differently to what has been done previously.

- Look to utilise this time to support building stronger foundations from GCSE material. We cannot assume that these pupils have engaged in any form of online learning material, unlike many of the pupils in other year groups. They may need extra support in how to work in this way if we are still not back to full capacity in September.

Managing resits

We are also going to be in new territory when it comes to resits in the Autumn. As yet we don't know what this will look like but there are certainly things we can be thinking about now for these pupils.

Things to consider:

- Will there be an opportunity to timetable some lessons?
- Is it possible for the students attend KS 4 lessons?
- Will students be expected to self-study?
- Who will guide them in this?
- Is there the capacity to have supervised study?
- Who (if anyone) might mark any exam prep work?

Every context is going to be different, if you have students that have come to you from a 11 – 16 school then that will obviously look different to pupils staying with you right through. Can you make one person in school responsible for supporting resit pupils? The numbers are yet very much unknown and depending on further guidance we may have a full series of exams or just a select few. The students are going to need support in navigating this very complicated process and having one person as the ​'go to' might help mitigate some of the anxiety associated with this. This designated person would then be responsible for liaising with the previous school, if necessary, to discuss gaps and opportunities for support. If this person is appointed now, then they can use this time to ensure they are clear on the most current information and guidance.


What is results day going to look like in your school? Again, we don't know how or if schools will be able to offer some sort of face to face support on the day or if everything will still need to be done remotely. Discuss with staff now what questions they anticipate from parents and pupils, if possible, decide on your response to these questions.


Whilst schools are going to be eager to get back to teaching and plugging gaps, acknowledging the demands on pupils who want or need to resit along with the demands of engaging in learning after a very long time away is going to need careful navigation on consideration.
Naomi Bartholomew-Millar is Carmel Research Schools Maths lead and senior project lead, she also heads up the Maths hub alongside her colleagues.
Find Naomi on Twitter @NaomiBartholom1