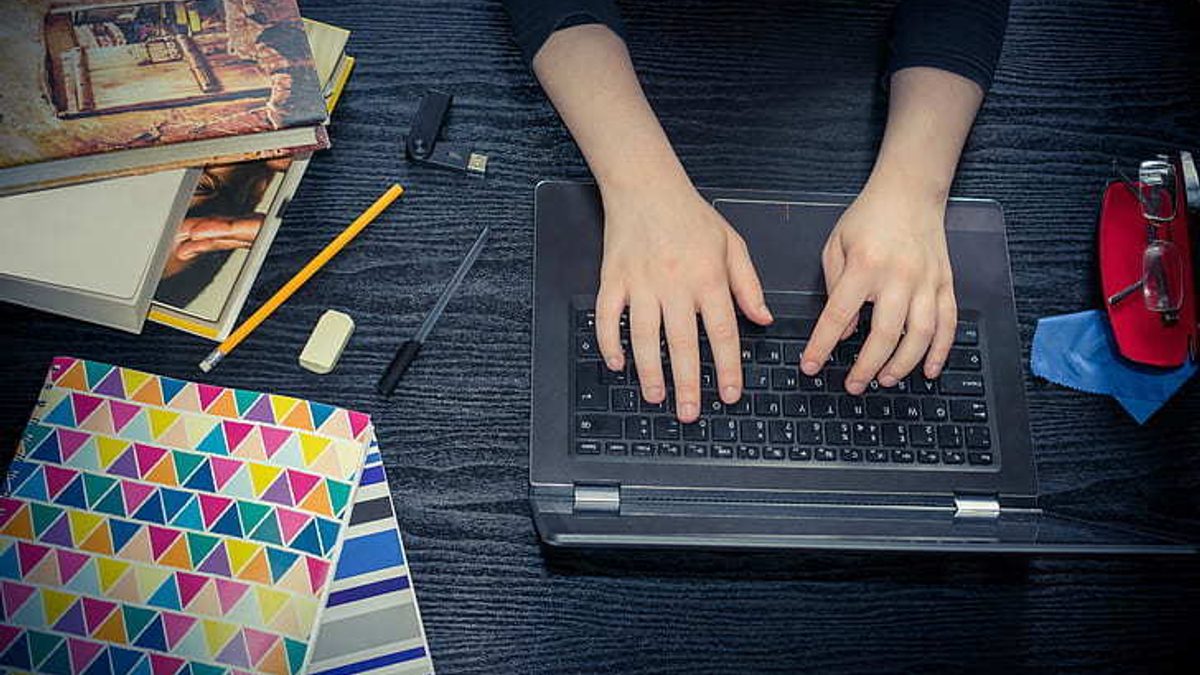 Research School Network: 8 ways to increase accessibility with remote learning Carmel RS Director David Bailey, discusses how to help increase accessibility and engage with students who are learning remotely
—
---
8 ways to increase accessibility with remote learning
Carmel RS Director David Bailey, discusses how to help increase accessibility and engage with students who are learning remotely
by Carmel Research School
on the
During the COVID-19 outbreak and the lockdown that followed, there has been a marked increase in the amount of remote learning that has taken place. In the emerging mixed economy with some children in some year groups returning to the somewhat modified classrooms and teacher time being committed to delivery of face-to-face ​'lessons', this continues to present a challenge.

For some, particularly with access to reliable, high quality technology, decent broadband and perhaps even remote tuition this has presented few problems.

For others however, is is quite a different story. Sometimes children have had limited access to technology, with sporadic access to a smartphone or a quarter share in a laptop. Poor internet access has limited access further for others.

Here are some steps to take to increase the accessibility of the learning.

1 – Make it interesting! Focusing the learning around things that are likely to engage would be a good place to start. This might be solving a puzzle or mystery or answering a big question. This often helps engage learners more than a series of short activities, where the relevance may be difficult to see. (https://www.youtube.com/watch?v=IF3hgJlAcJk to view an 18 minute recording of a live session focusing on this, also embedded at the foot of this article.)
2 – Focus on the interactivity. However this takes place, the interactivity with the remote learning is the thing that matters most. Interactivity can be achieved in many different ways, from simply providing feedback on submitted work, through live lessons and branching quizzes (https://www.youtube.com/watch?v=_EkMwIVZTp4 for a 5 minute explainer video, also embedded at the foot of this article.)
3 – Look for the learning in the everyday. It is much easier for pupils and parents alike to take about things that are happening around them in their everyday lives (cooking, cleaning, weeding the lawn). These are things that can be the focus of learning, for example what is happening to the food when you cook it? Is the change reversible? Why are weeds so difficult to remove from the lawn? With support from teachers, these discussions can be focused on aspects of the curriculum, such as chemical reactions, features of plants, etc.
4 – Find the barriers. Is it access to technology, is it poor internet access? Is it a lack of a suitable workspace? Is it a lack of structure in the day? Is it all of the above? Have you got a feedback mechanism for children and parents to make constructive comments about the barriers, the activities set and whether they are appropriate? Does the feedback feed into the work of all teachers, or is it passed to leaders/​governors to discuss policies around work set?
5 – Be mindful of disadvantage as a particular barrier (and that with the current situation, the number of pupils affected by disadvantage may increase significantly). Do your activities require a printer? If you are asking pupils to carry out activities for more practical subjects at home, would they have the resources? Is it reasonable to ask them to buy in specific items?
6 – Increase access to suitable technology. Although you can carry out brilliant learning with little more than a pen and paper, adding the use of appropriate technology can add a great deal of flexibility and depth. For example, YouTube explainer videos can help with tricky concepts. Some school have invested in laptops for learners, which may be within your gift. In cases of limited/​stretched school budgets, this may be something that is not possible. Suitable alternatives include supporting parents to recommission old smartphones (NB: remember to strip out old accounts for Ebay, Paypal etc!), adding a bluetooth keyboard to a smart TV (or something like Fire TV), local companies providing access to older laptops or PCs. In each case, ensuring software, including antivirus software is up to date is crucial.
7 – Remember subtitles. Video subtitles can help those who find it harder to hear, as well as helping in a noisy environment, or when the environment needs to be quiet and there are no available headphones. YouTube, the BBC and some other video hosting websites often have subtitles to their video and there is usually a button, such as a speech bubble or a ​'CC' symbol to activate these. Please be aware when recommending this, that sometimes these subtitles are generated automatically and can give interesting results!
8 – Consider auto-reading software/plug-ins. These can be special software or just a simple browser plug-ins or extensions. For example, the Readaloud extension that plugs in to the Google Chrome browser will quick read a website and makes a pretty good job of most text, with a high degree of reading accuracy. You can even choose different voices to listen to. The intonation isn't quite the same as listening to a human voice, but the clarity will help with reading instructions or information. This is particularly useful for those who have difficulties with vision or find reading more difficult. It can also be used for a bit of variety as it sometimes feels easier for someone else to read the page rather than you, and you can focus more on what is being said.
Find David Bailey on Twitter @Class_Leading or via email Dbailey@​carmel.​org.​uk