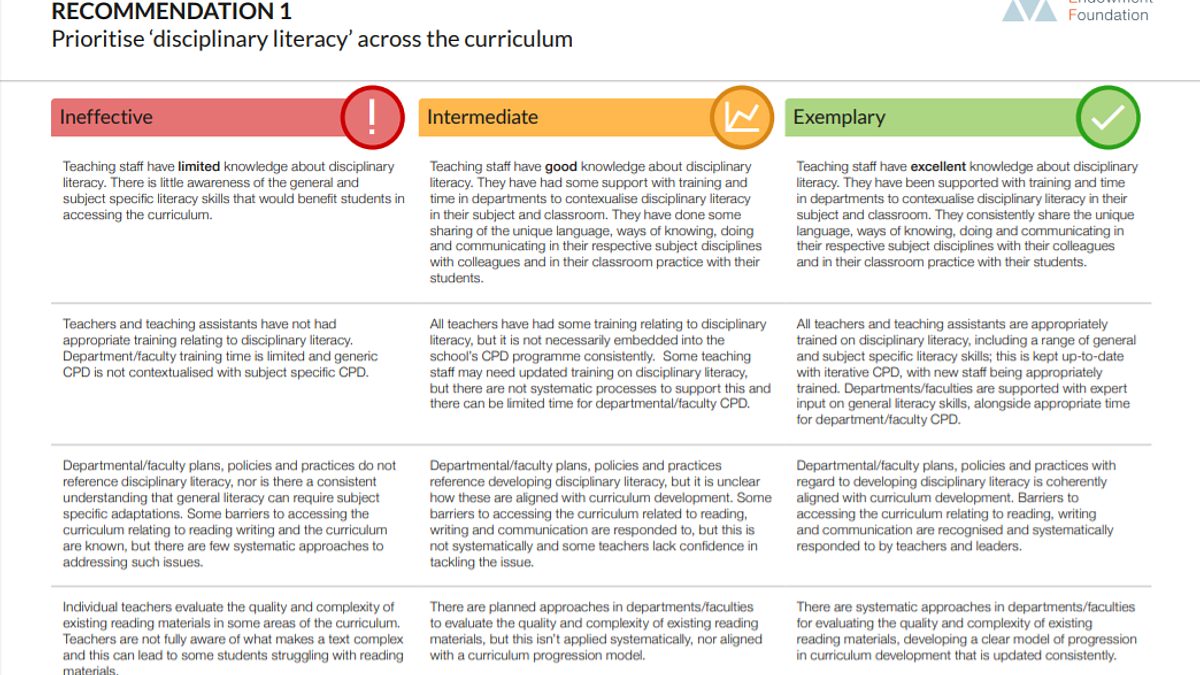 Research School Network: Bringing the Guidance Reports to Life: Tools to Support Discussion Free tools from the EEF to support discussion around the guidance reports
—
---
Bringing the Guidance Reports to Life: Tools to Support Discussion
Free tools from the EEF to support discussion around the guidance reports
by Bradford Research School
on the
There are 15 EEF guidance reports. They provide ​'clear and actionable recommendations for teachers on a range of high-priority issues, based on the best available evidence.' The EEF continue to develop tools to support the implementation of these guidance reports too.

The Implementation guidance report, for example, has a poster, an online course and 10 additional resources. Making Best Use of Teaching Assistants tops that with 11 additional supporting resources.
We have gathered together a selection of these additional resources by category, to give you a flavour of these additional useful tools.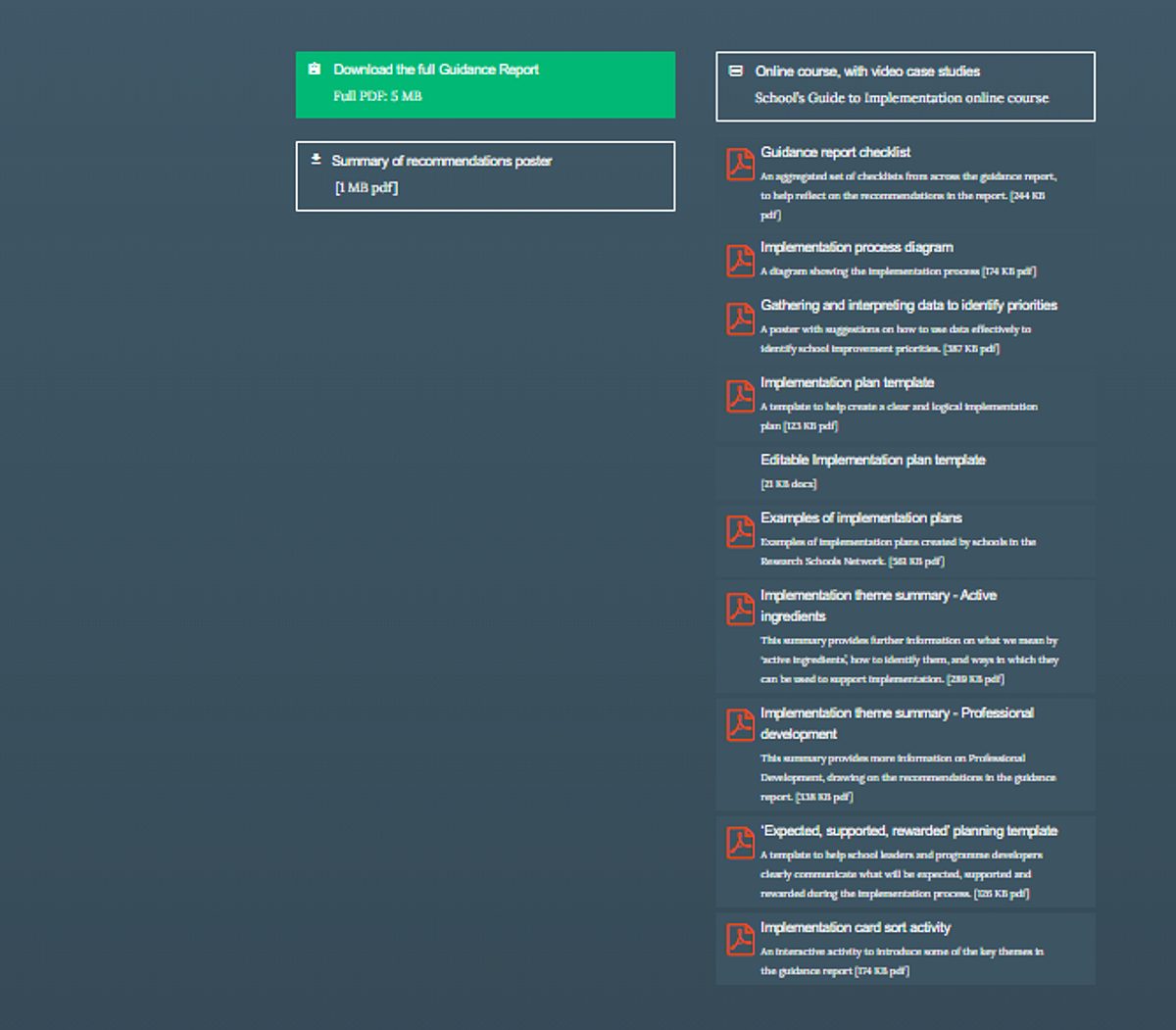 Audit tools

​'These guides can be used as part of an initial audit process to establish current practice (i.e. point of departure), as well as to monitor progress towards the development of more effective practice (i.e. direction of travel).' They are by no means the ​'correct' ways to do things, and shouldn't be treated as such, but they are certainly useful tools to support discussion of whole-school and departmental priorities.


Improving Literacy in Key Stage 1: A self-assessment guide
Improving Literacy in Secondary Schools: RAG Self-Assessment
Metacognition and Self-regulated Learning: School Audit Tool

Improving Social and Emotional Learning in Primary Schools An audit and discussion tool for SEL in your school

Improving Mathematics in Key Stages Two and Three: A self-assessment guide

Improving Secondary Science: Audit Tool

Making Best Use of Teaching Assistants: A self-assessment guide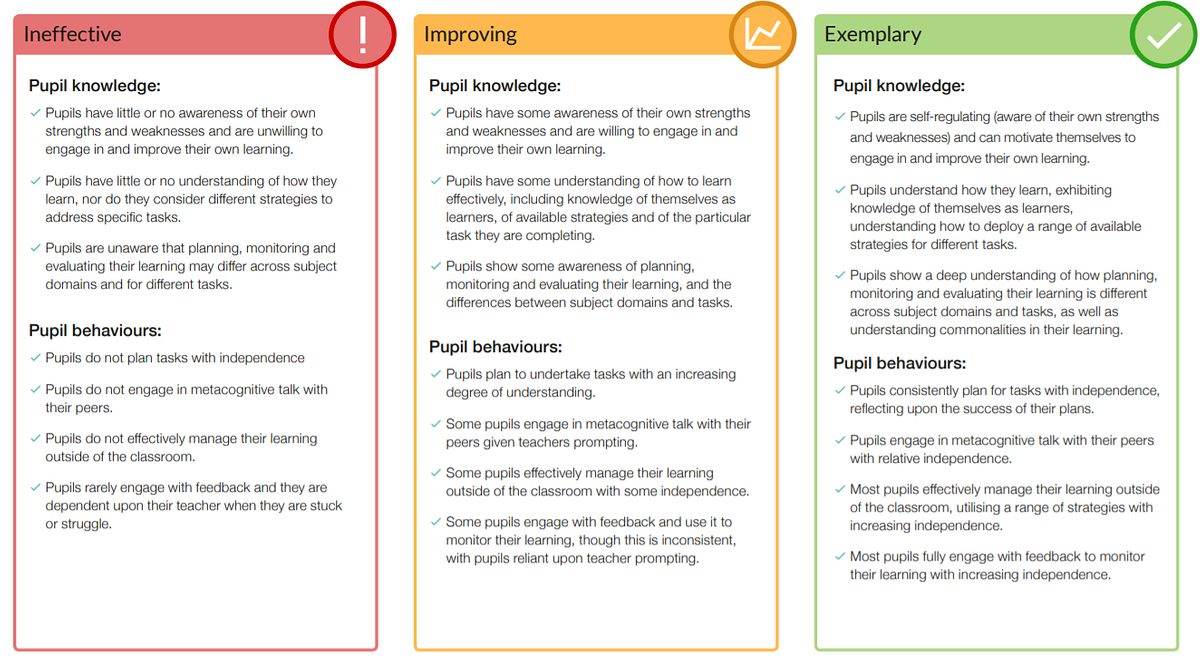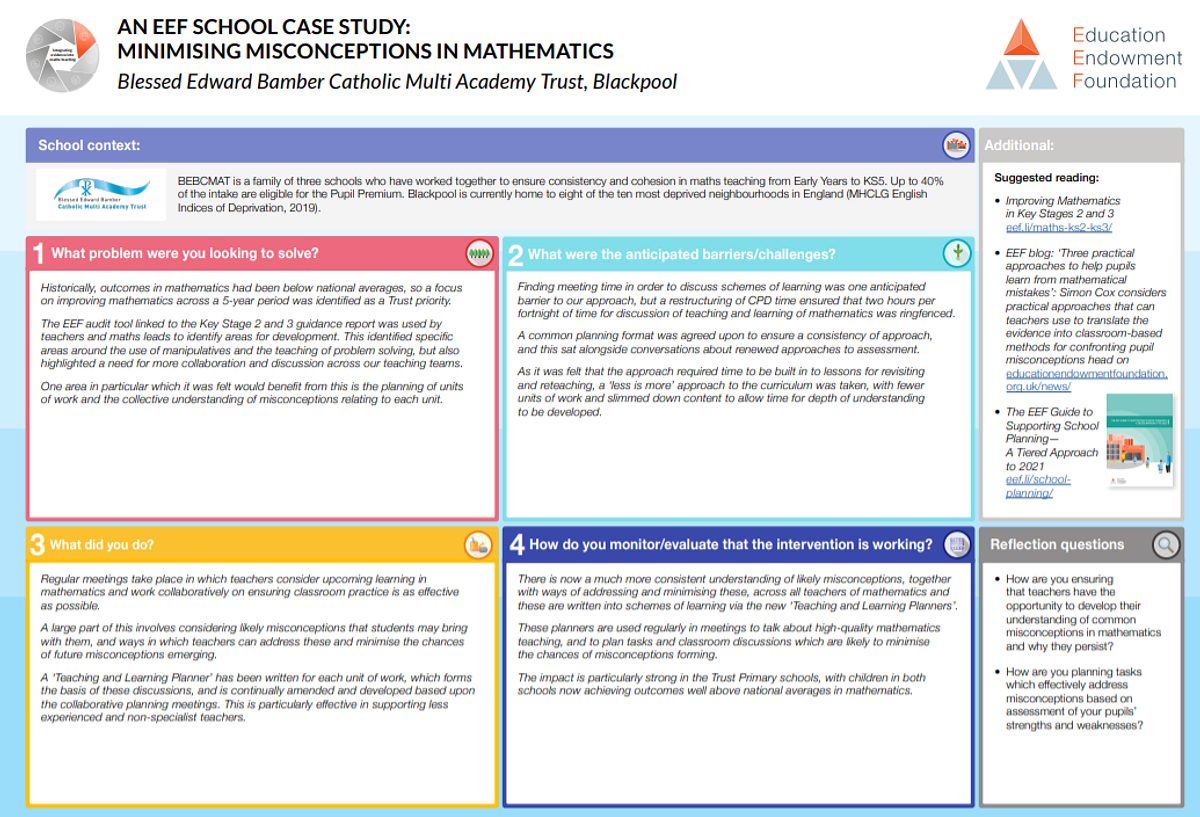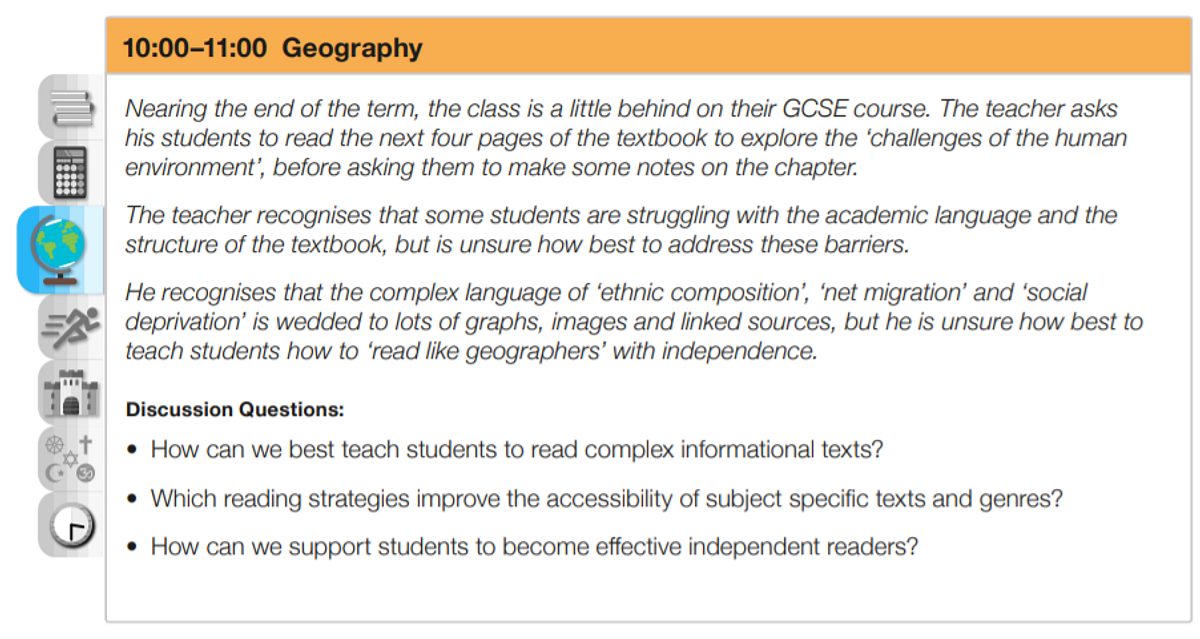 We're just scratching the surface here and these are not the only tools available. Some are quite unique to the guidance report e.g. the ​'Expected, Supported, Rewarded' template for the Implementation guidance report. Some guidance reports have much more tools than others. Keep your eyes out for the next updates to the tools.